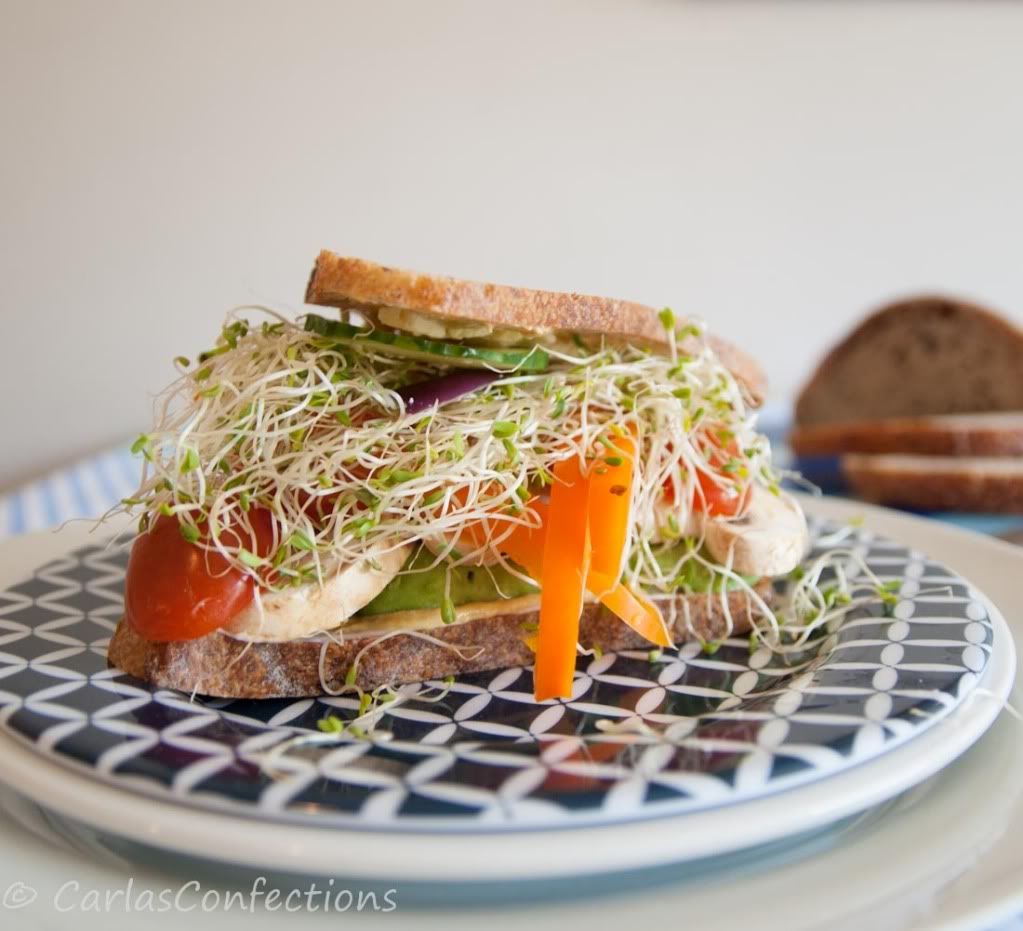 Welcome back to the second in my new series! I am having a lot of fun with it, and I really hope you are too!
One of my favorite things about vegetables is the beautiful colors and the vast range of colors you find in them! I love that making a dish with different veggies could mean that your dish is a beautiful multicolored dish. It can be so exciting! I also love that all of these are directly from nature. God is so amazing that He created all these stunning foods. Just so people like me can write about how awesome they are. Am I the only one who is all consumed by the colors? I could be.
I made this sandwich on a whim last weekend because I am truly sandwich obsessed (do I obsess over too many things???) and had a craving for alfalfa sprouts. Man let me tell you that the flavors in this sandwich really blend perfectly! The only note about it is that it is messy. Maybe go with a bigger bread or don't pile quite as high as I did. But hey, messy or not, this was just what I was craving.
Start with cutting your veggies up. Cut cut cut...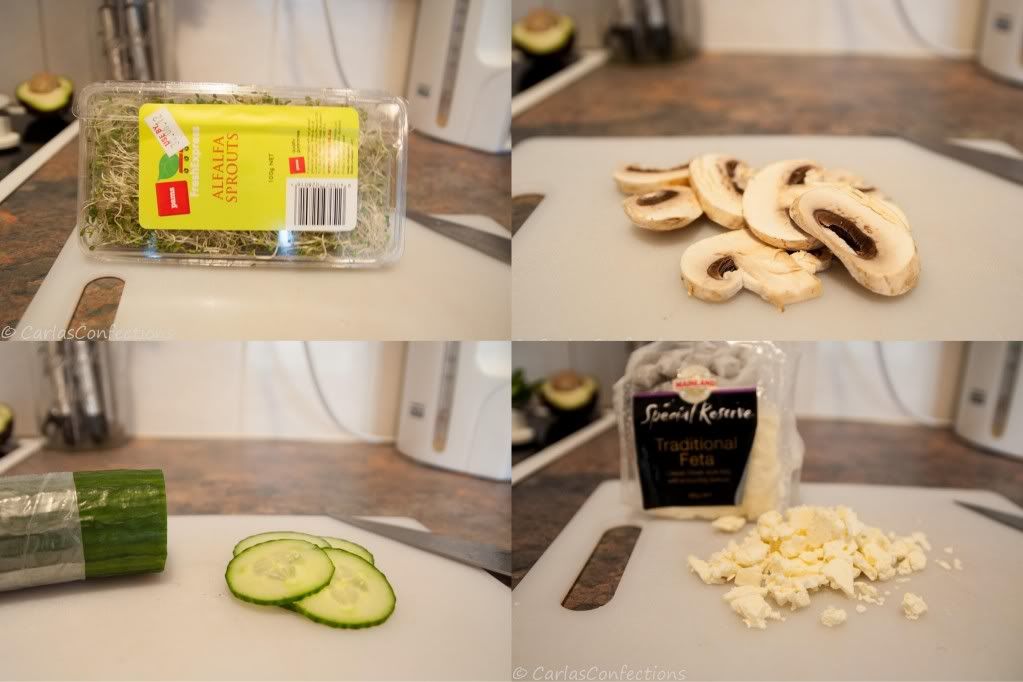 Cut cut some more. You don't have to cut your sprouts of course, and you can also save some trouble by getting already crumbled Feta cheese.
The veggies I put on my sandwich were tomatoes (I used strawberry tomatoes), avocado, red onion, orange bell pepper (capsicum), alfalfa sprouts, button mushrooms, and cucumber. And feta cheese, which is not a veggie. Just in case you didn't know. :)
I also wanted to show you this. Deli meat (chicken in our case). This is for my husband, who is not fully on this new journey with me. So we adapted his sandwich with some meat. Easy peasy.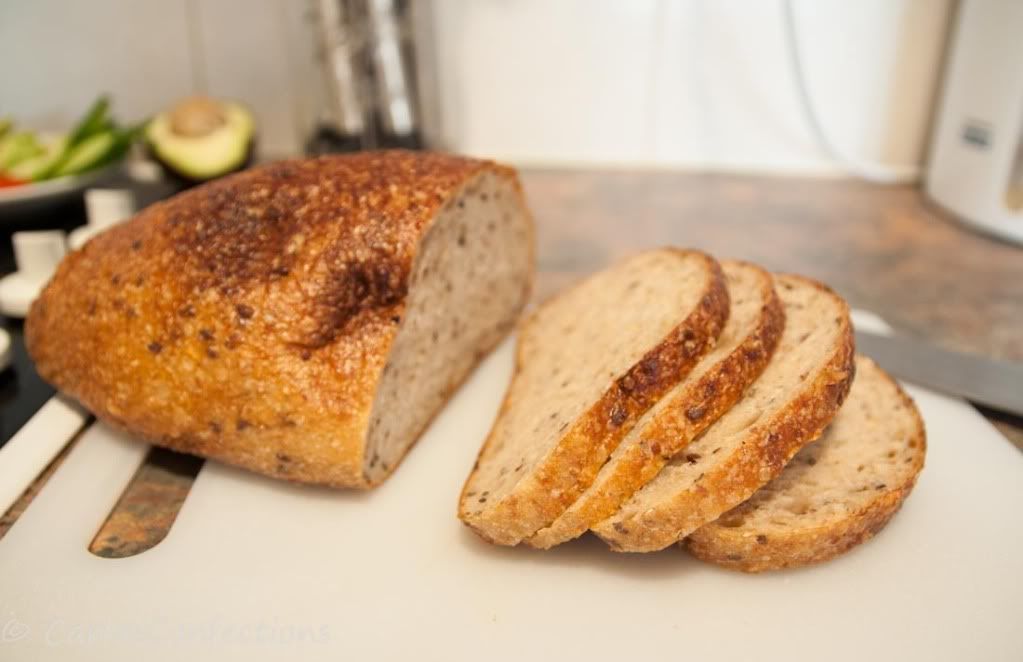 Slice up your bread. I used the same type as last week - grainy sourdough. But I suggest a large loaf of bread, so you have more room to put your ingredients on :)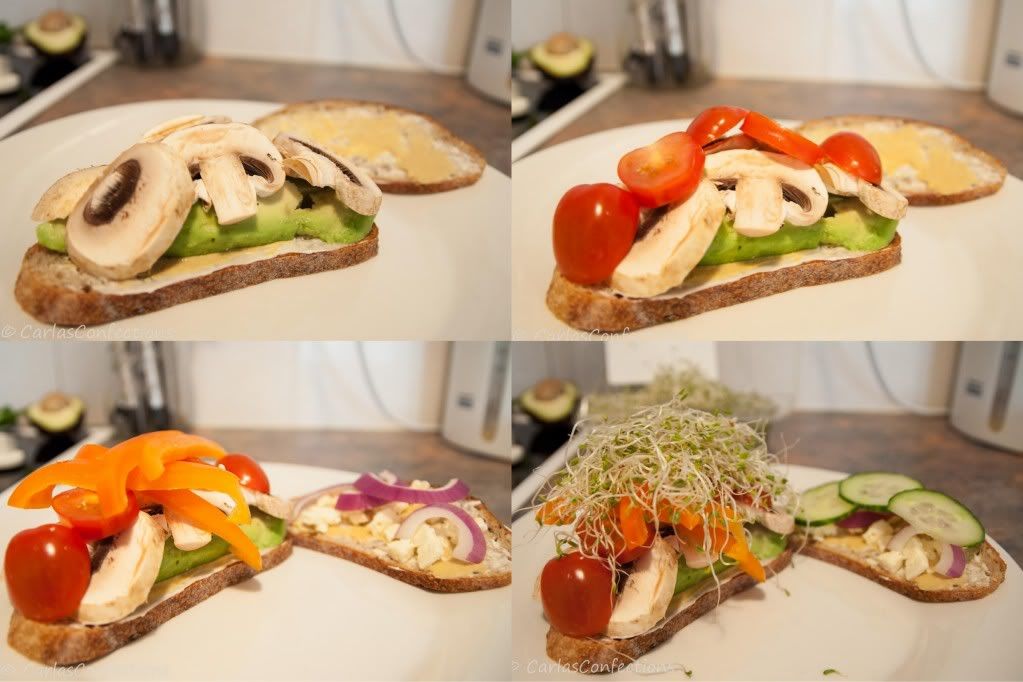 Layer it up! I spread mayo and Dijon mustard on first, then piled the veggies on top. I have to tell you, the flavors in this sandwich worked so incredibly well together! It was definitely to die for. So refreshing, and I would bet that you wouldn't even miss the fact that there's no meat on there! And of course, this is totally adaptable to your tastes. Take or leave anything you like or don't like. If you can leave the Dijon and feta on, I would really suggest that, because those two flavors made this sandwich sing for me. But again, totally up to you!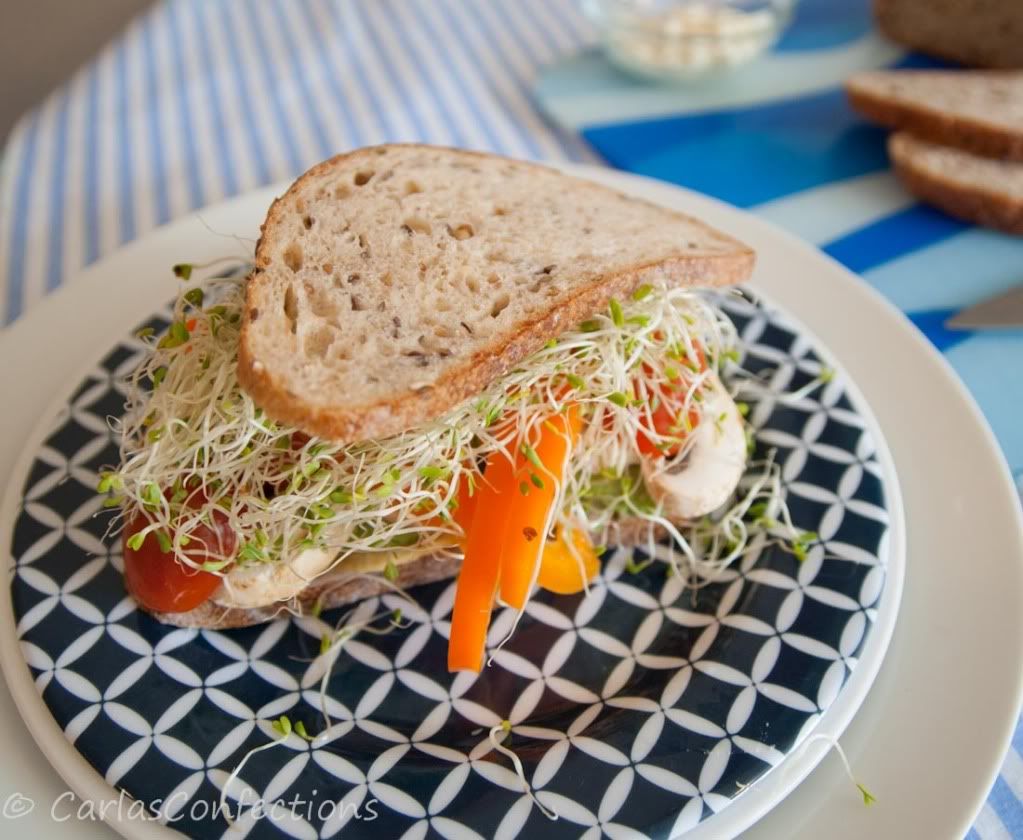 But come on guys! Look at how big this sandwich is! And its all vegetables! So incredibly fresh and perfect for a summer afternoon.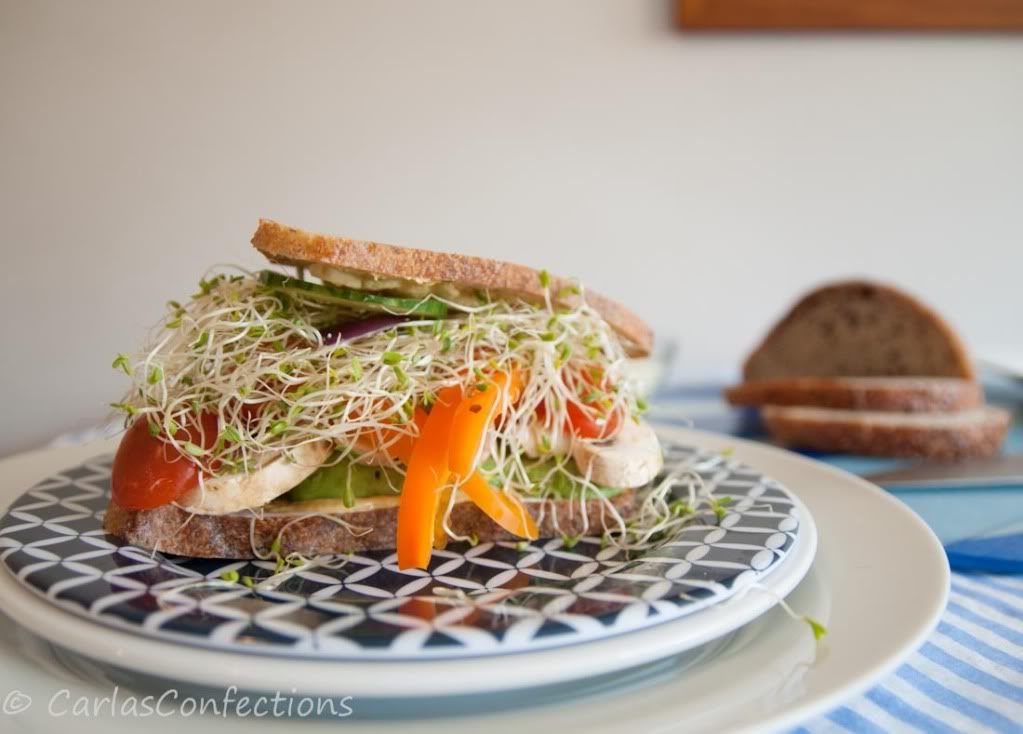 serves 1
ingredients:
2 slices crusty bread
1/2 avocado
1-2 button mushrooms
1/4-1/2 orange bell pepper
4-5 strawberry or cherry tomatoes, or a few slices of large tomato
a few slices of cucumber
handful of alfalfa sprouts
a few slices red onion
handful of crumbled feta cheese
deli meat if you don't want vegetarian
mayonnaise, as desired
Dijon mustard, as desired
directions:
Slice your veggies as you desire.
Spread desired amount of mayonnaise and Dijon mustard on your bread.
Pile your veggies and cheese on the bread, in any order.
Enjoy!
Carlas Confections original