I have to admit, this is the first thing I have "made" since
before
going to Sydney. I know... and it even seems silly to give you the recipe, because it is something that probably everyone has made and it really couldn't be more simple. But simple is what my life needs these days! These next few weeks I can already tell you are going to be hectic as!
PS, adding "as" onto the back of a adjective is something Kiwi's do, and something we picked up on. Like saying "cold as snow" but leaving off the snow. Its something we like, and picked up on, and that's all I'm going to say about it. Okay? Okay. Moving on.
I apologize for my absence last week, especially missing Fresh Friday! I really am sorry! Moving countries and visiting another really threw me for a loop. I am so thankful for fellow food blogging friends like
Heidi
, who filled in for me last week. You can see her two posts
here
and
here
:) You really saved me last week
Heidi
! Thank you!!!
The fruit right now is just so incredibly fresh and I cannot get enough of them! I just wanted to share a super easy recipe that my mom showed me, and give you ideas of how to serve it :) I hope you enjoy it!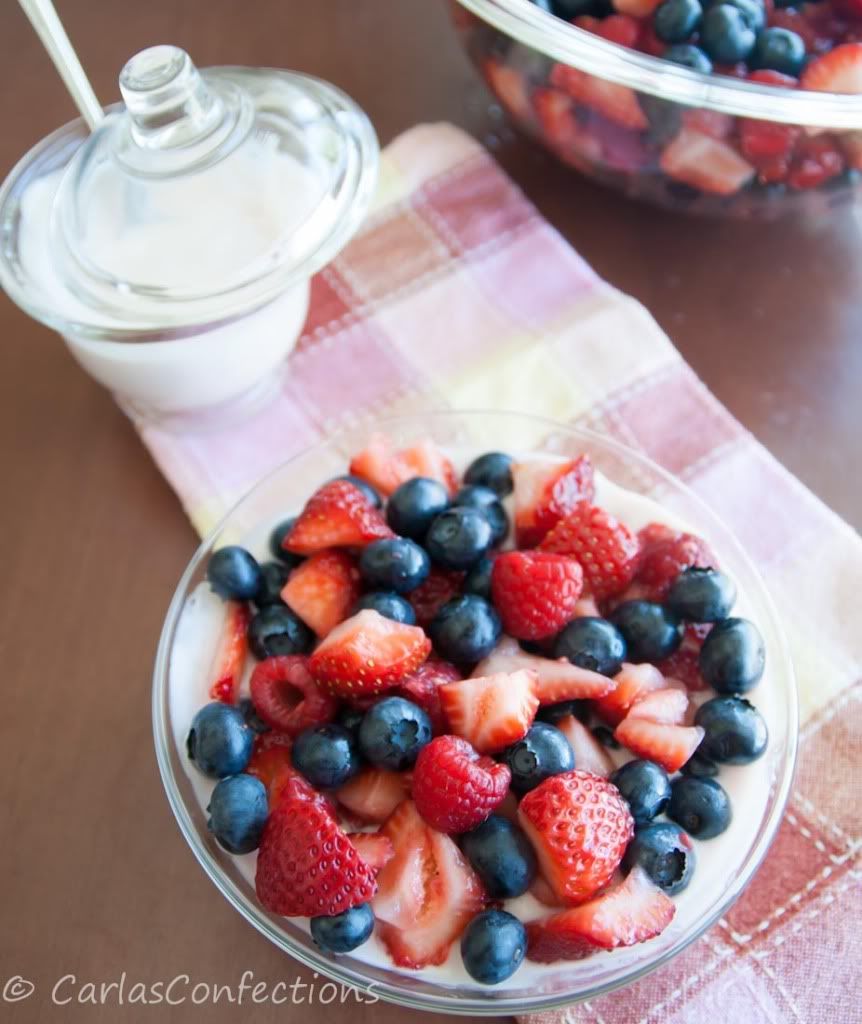 Fruit Salad
|
Printable Recipe
makes about 5 lbs fruit
ingredients:
12 oz fresh raspberries
2 lbs fresh blueberries
2 lbs fresh strawberries, diced as desired
other fresh fruit, if desired
directions:
Combine fresh fruit in a bowl, and refrigerate until ready to use. Will last about a week in the fridge :)
To serve, put some fruit salad over yogurt, over granola, add some sugar, or however you desire! Even add into cereal, or even better, in some baking such as Heidi's cheesecake muffins.
Super Simple! Hope you enjoy!