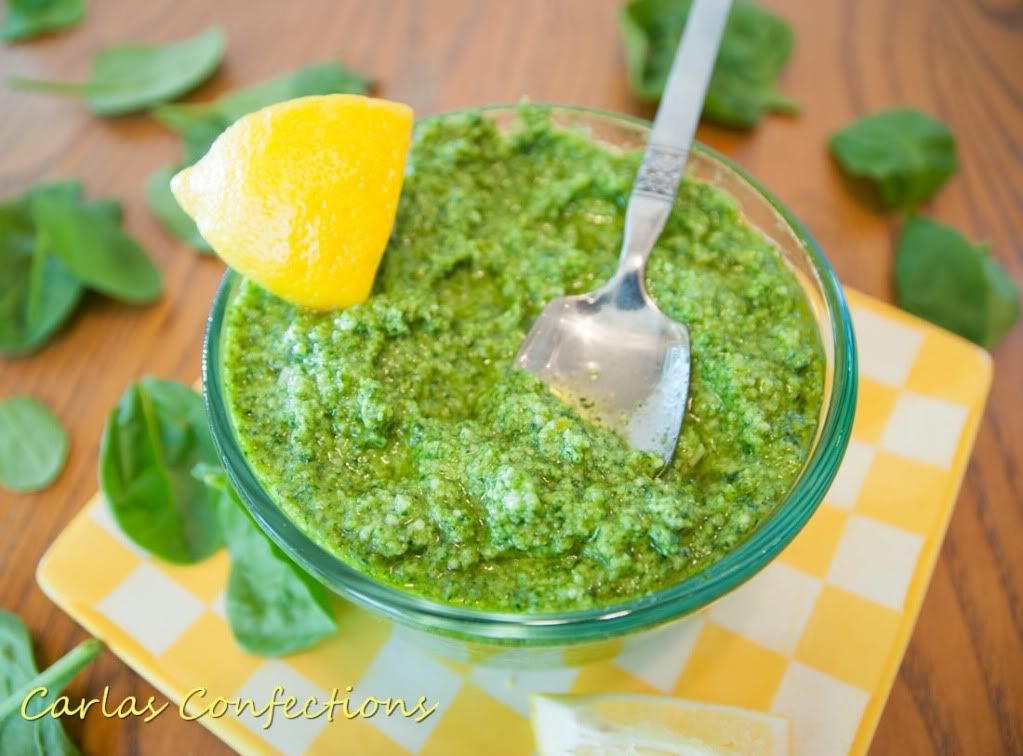 Since we are coming to the end of summer, I thought it would be appropriate to finish out Fresh Friday with something that can be molded into a summer or a fall/winter dish.
Pesto is so incredible versatile, and as I found out this week, extremely easy to make! All you need is a food processor and your ingredients and you have pesto in less than five minutes.
Oh what did I do before I had a food processor???
In case you've missed my Fresh Friday series, here are the previous ones I have done:
P.S. Notice the evolution of picture taking. It is so nice having some proper lighting and props :) I still have a lot to learn, but I am much happier with my more recent photos!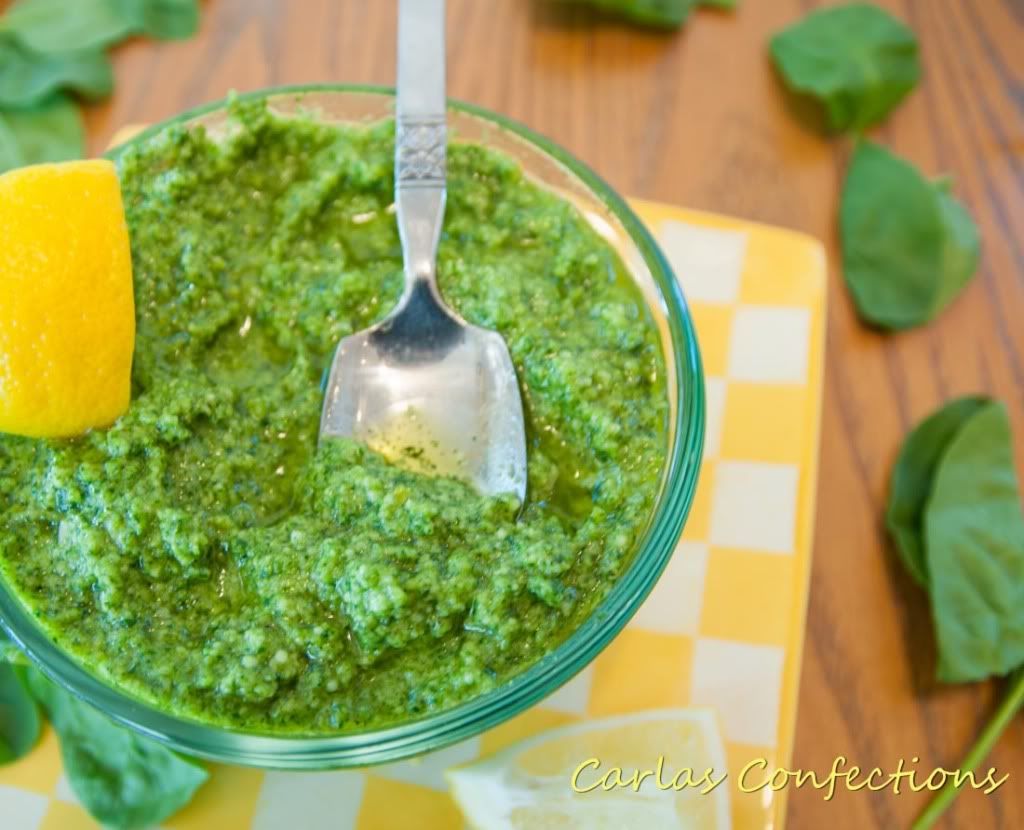 Spinach Pesto
|
Printable Recipe
makes about 3 cups
ingredients:
about 2 cups lightly packed spinach
2.25oz (1/2 cup) pine nuts
juice of 1/2 lemon
zest of 1/2 lemon
1 large clove garlic, peeled and roughly chopped
1/3 cup extra virgin olive oil, or consistency to your desire
freshly ground sea salt and pepper, to taste
1/2-3/4 cup grated Parmesan cheese
directions:
Lightly toast the pine nuts in a pan over medium-high heat
Add all ingredients except the olive oil into the food processor
Turn processor on "LOW" and process, and add a steady stream of the olive oil while it is processing
Stop when it gets to the consistency you desire, or once the 1/3 cup is added
Store in air tight container and enjoy within a few days
Use in your favorite recipe or with pita chips dipped in the pesto
Adapted from
Giada de Laurentiis
If you're looking for some recipes to use pesto in, here are some great ones :)
Have a great weekend everyone :)