Follow my blog with Bloglovin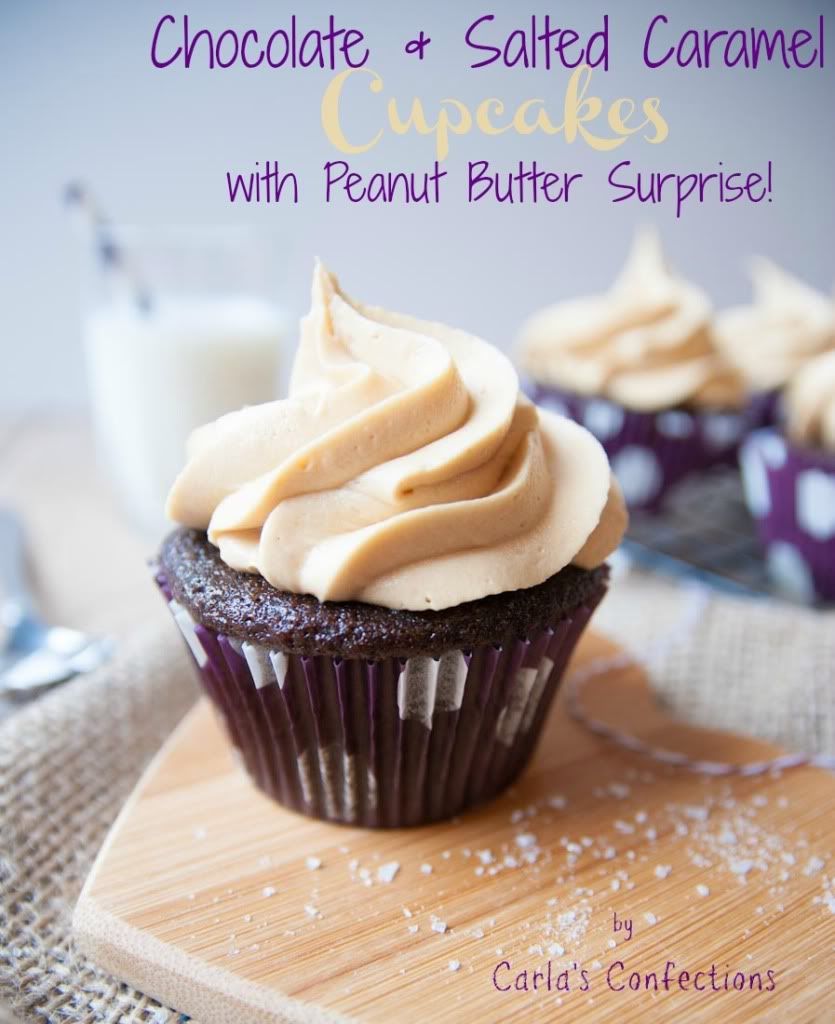 Oh my goodness! If you want to talk about heaven, let's stop here and talk about it now.
These cupcakes.
They are as close to heaven on earth as you will get. They are so perfect! And delicious. And - well - heaven.
You need to make these. They are fantastic and they will disappear right in front of your eyes. So you may even want to call them magical.
Heavenly magical. Yes. I like that.
But you won't find the recipe here. My favorite blogging friend
Heidi at Bits of Sunshine
asked me to guest post for her, so you will find these over at her website.
Just click
here for the recipe
. Make sure you go get the recipe, because you are really going to want to make these. They really are delicious!!!
Just in case you missed that link:
Chocolate & Salted Caramel Cupcakes with Peanut Butter Surprise over at Bits of Sunshine
.
Thanks guys and Ill see you next week here :) Have a great weekend!