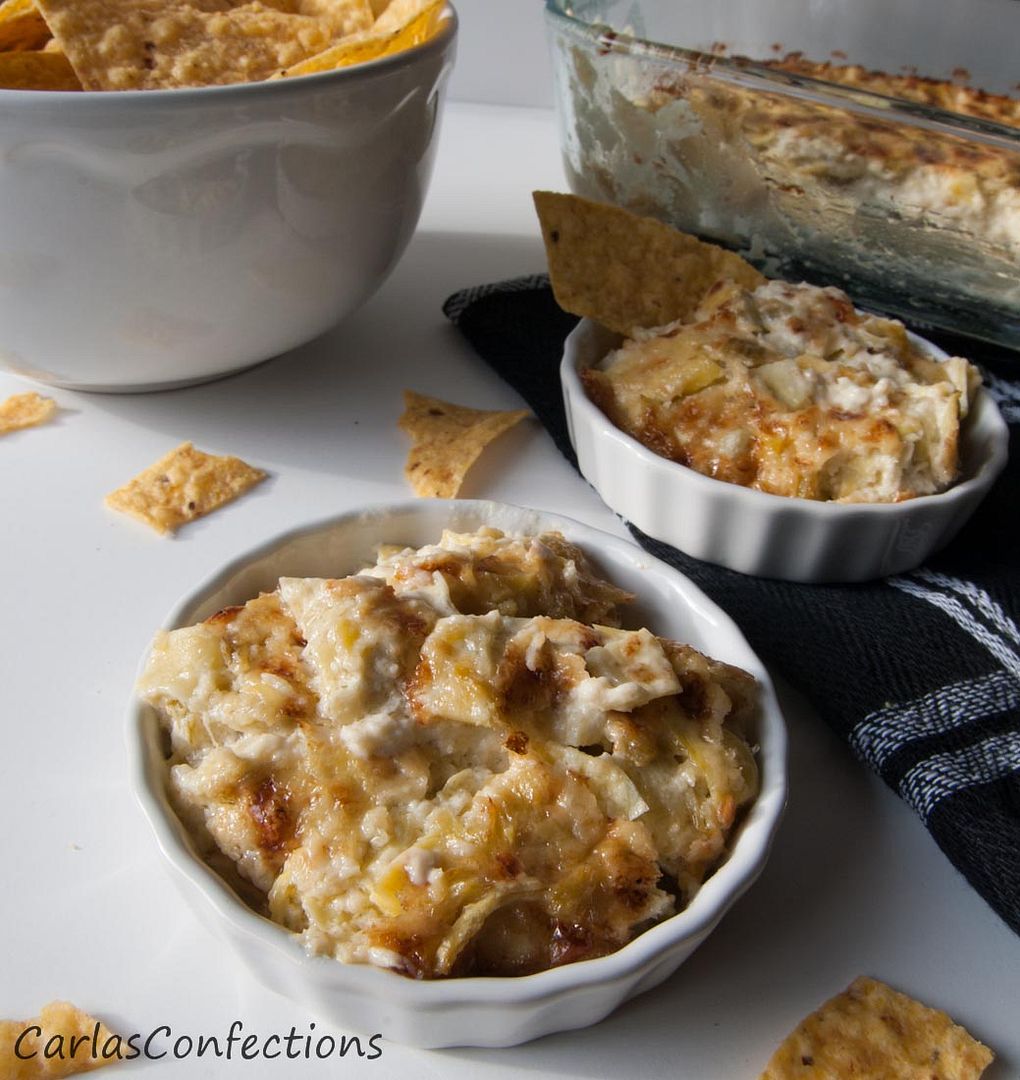 Since I started out this week with a sweet breakfast, I figured I may as well end the week with a savory appetizer. That makes sense right? And let's remember that I am not doing my
Fresh Friday series
anymore, so my savory treats aren't always going to be healthy for you. I
s that ok with you? Do you mind that I don't always post healthy things? I didn't think so :)
Before we talk about this dip, let me tell you how I am in love with the fact that I have Internet now! Oh man, it has been a rough week and a half without Internet! You don't realize how important having Internet is to being a food blogger until you don't have it! And I mean, of course I can use my data on my phone, but it isn't limited (although 3GB is close to unlimited lol), and then cell phone reception is pretty bad in our apartment, so that makes using the data on my phone pretty horrible too. I tried not to use it too much because it would take things forever to load, if they loaded at all. Annoying is all I have to say about it!
So having this beautiful thing called Internet and wireless is like being in Heaven. I mean seriously. I am back on twitter, facebook, and blogging from home rather than from Starbucks. It's pretty nice to blog in my PJ's, gotta be honest. You should try it sometime ;) So if you're on facebook or twitter, chat with me. Its nice to be back in the we
b
-iverse!!
So this dip.
Its good.
Its
artichok
-y
Its creamy (thanks to the mayonnaise - I told you - not a healthy blog to follow, just a fun one to follow... right?)
Make this dip for a Thanksgiving appetizer and make all the guests happy while they're waiting for that beautiful bird to come out. This will stop them in their tracks and they'll stop thinking about their grumbly tummies for a while. Although, who actually goes hungry on Thanksgiving? I mean isn't the point of the holiday to eat as much as you can before the bird even comes out, then you eat a whole lot more?
And then you make Turkey sandwiches the next day. Oh how I love those.
So this dip...
Its simple! Four ingredients, and it literally takes 10 minutes max of hands on work, then goes in the oven for 25 minutes to get brown, and done! Ready to eat! Serve with pita chips or tortilla chips. I only had tortilla chips on hand, and they were great together! But I really love pita chips too. I wish I could have had those. Anyway, your choice, but this is a perfect addition to that Thanksgiving menu.
What are your favorite Thanksgiving appetizers? I am looking for more ideas, so send them this way.
Happy Friday everyone! Hope your weekend is great! We will be getting our new dining table delivered tomorrow. I cant wait! :)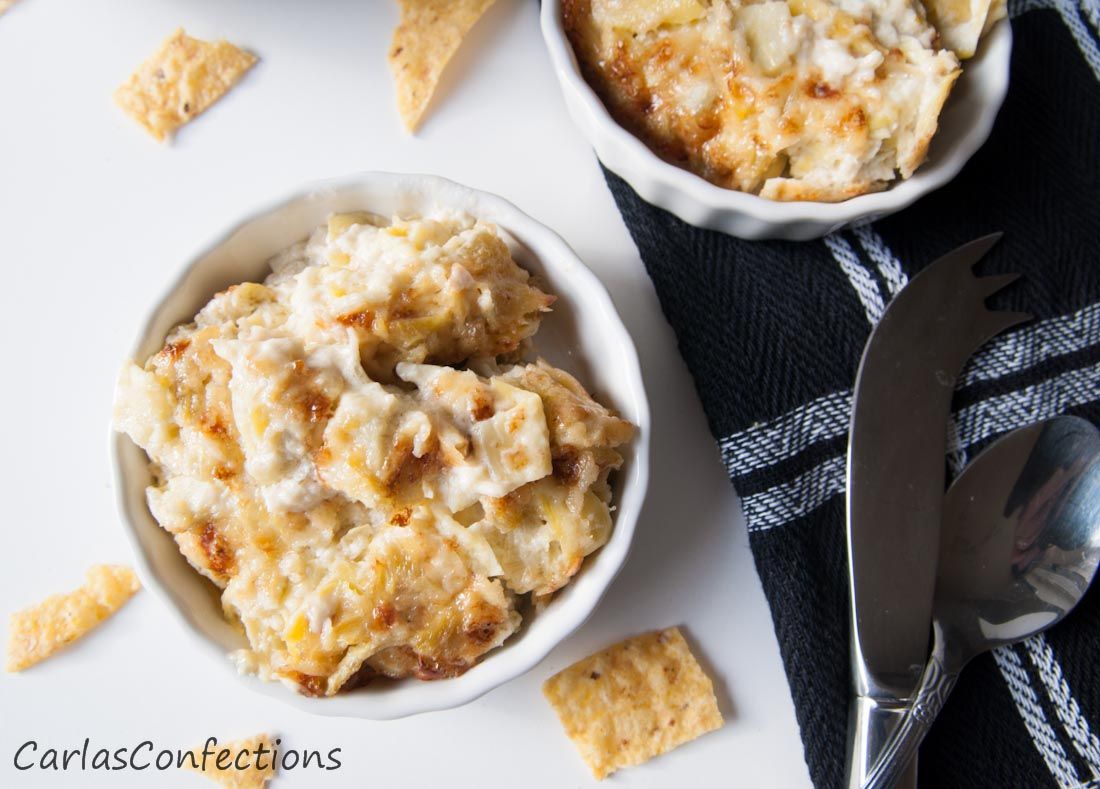 serves 6-8
ingredients:
1 (14oz) can artichoke hearts
1 (4oz) can diced green chili's
1 cup mayonnaise
1 (heaping) cup freshly grated Parmesan cheese
directions:
Preheat oven to 350F/180C
Drain the artichoke hearts and dice them into about 1/4" slices.
Add the artichoke hearts, the chili's (with the juices) the mayonnaise and shredded

Parm

cheese into a bowl and combine. Pour into a 2 quart casserole dish, or other decorative dishes and bake for 25 minutes until golden brown on top (you can also broil for 5 minutes after the 25 minutes of baking if you aren't getting the color you want)
Serve warm or cold with pita chips or tortilla chips.
Source:
All Recipes