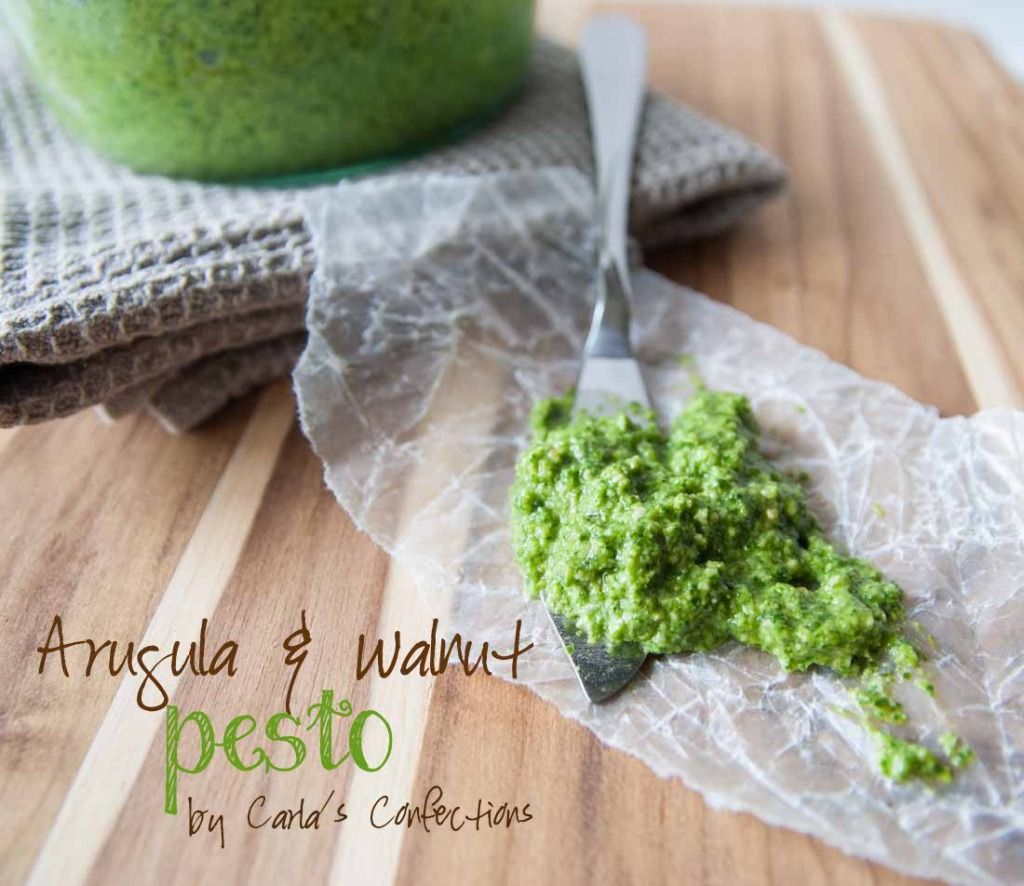 Is anyone else ready for warm weather to be here or is that just me? I realize that is basically the beginning of winter and that we have a long way to go before warm weather arrives, but a girl can dream anyway. It seems like it has just been an extremely long time since its been warm (or since Ive seen the sun for that matter).
I cant seem to live in places where it doesn't rain 364 days of the year. Growing up in Nevada, and being bone dry all year, I always wanted to live somewhere a little bit humid. Did you hear that? A LITTLE bit humid, not 100% humid, like
all the time
! I blame my husband. That's where my blame always seems to land. Sorry about that honey.
I am certainly getting used to the humidity (even spending just a few days in Reno is torture now with how dry it is), but I wouldn't mind it being sunny and warm now. I would like to go for a run without looking like I went swimming in my clothes. Or go for a run at all. Wait. Scratch that. I want cookies instead.
Speaking of cookies, can you even believe I haven't baked in my new kitchen yet?! I know! Neither can I. And I would love to this upcoming week, but tomorrow, I am headed to Portland for a week to spend some time with my wonderful SIL (sis-in-law) and perfect niece, and my mom! My mom planned this trip a while back to spend some time with her grand-daughter and I figured it would be a great time to crash the party and join them. It might be a while before I get to see my baby niece again, so I didn't want to miss the opportunity.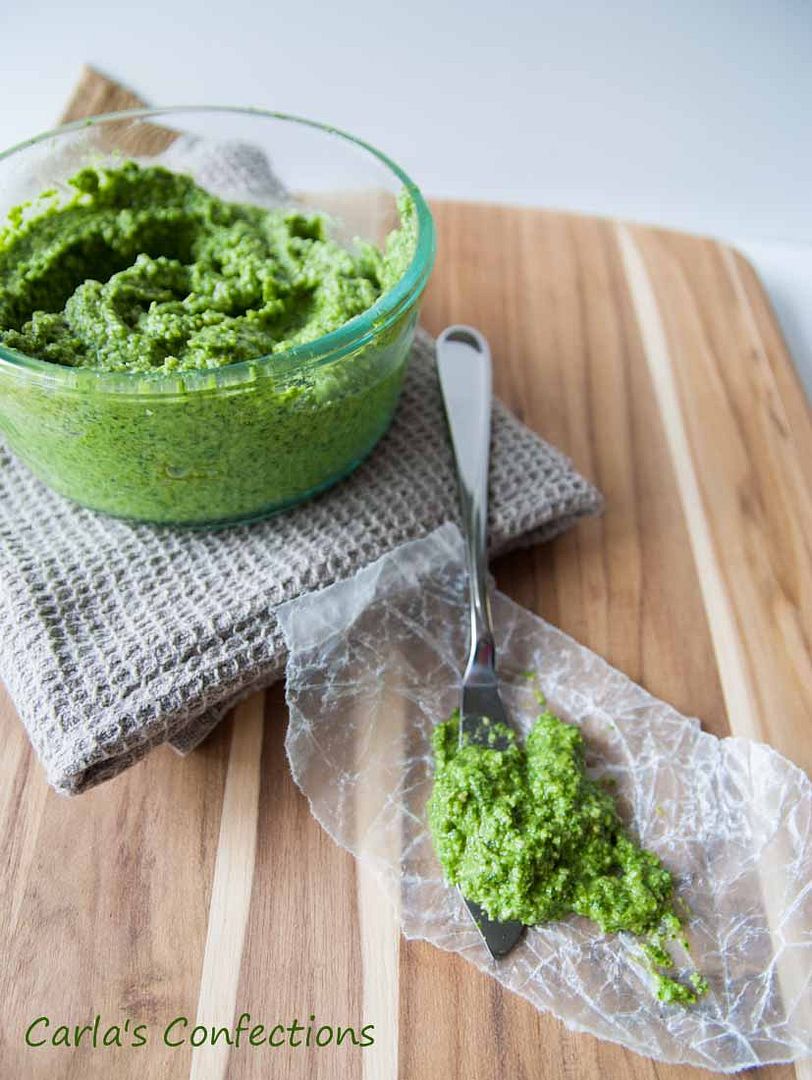 As much as I am looking forward to spending a girl's week with three of my favorite ladies, I am really sad to leave my husband. Especially after only being in Canada for two weeks, and Matt only being at his job for a week. We haven't spent any time apart since right after getting married, over two years ago! And the last time we spent more than a few days away from each other was 4 or 5 years ago. I know, we are
that
couple. The ones who can spend every waking moment together and not get sick of each other. It is true, and I am not ashamed.
I am also a little worried about what Matt will be eating while I am gone... As much as we enjoy cooking together, he isn't one to enjoy cooking on his own. I worry a little. I am going to have to make big batches of his favorite meals that he can warm up on his own.
I would make some of this pesto for him, but I just cant handle the idea of him eating it without me. That is just unacceptable! I'll make more when I come back from my trip for both of us to enjoy.
I have a recipe coming up Tuesday to accompany this pesto, so stay tuned! UPDATE: You can see that recipe here:
Arugula Pesto & Bacon Grilled Cheese
. And just note that the walnuts are really a strong flavor in here, so feel free to add less walnuts or bump up the garlic or parm cheese, but this is such a tasty pesto recipe, and I promise you're gonna want to see what I use it for on Tuesday! But until then... Happy Friday and have a great weekend! What are your plans? Feel free to call my lonely hubby if you're in the Vancouver area ;)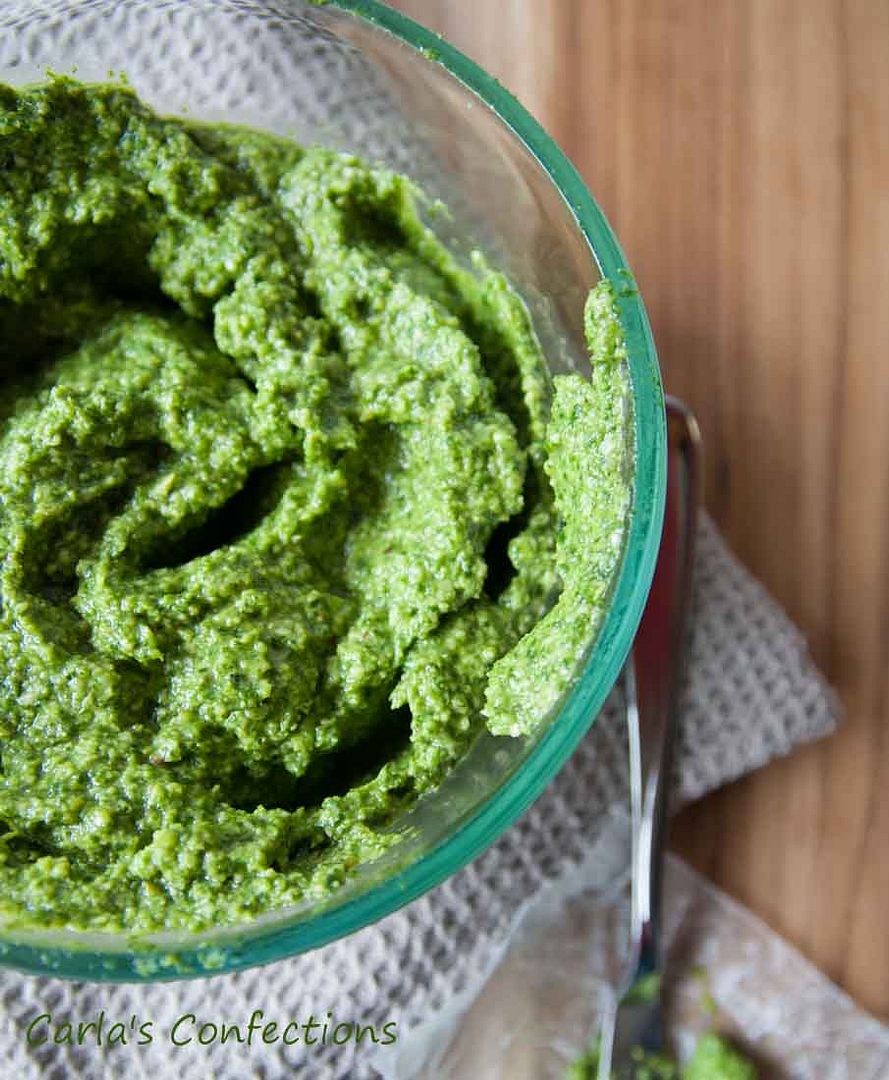 Arugula & Walnut Pesto
|
Printable Recipe
makes about 1 1/2 cups pesto
ingredients:
1 (5 oz) bag arugula
1/8 cup heaping walnuts, toasted
2 large cloves garlic
1/2 cup grated Parmesan cheese (more if desired)
freshly ground black pepper, and kosher salt, to taste
enough olive oil to make into a paste consistency, at least 5 Tbsp, more if desired
directions:
Toast the walnuts on the stove top over medium high heat for a couple minutes, being careful not to burn them.
Add the walnuts, arugula, parm cheese, salt and pepper into the bowl of a food processor or a blender.
Grate the garlic or chop it finely to avoid any large chunks of garlic in the pesto. Add to food processor.
Put on the lid of food processor, taking out the stream pour feed tube, and turn on food processor. Pour in the olive oil until it reaches desired consistency.
Store in an airtight container in the fridge.
Adapted from
Table for Two