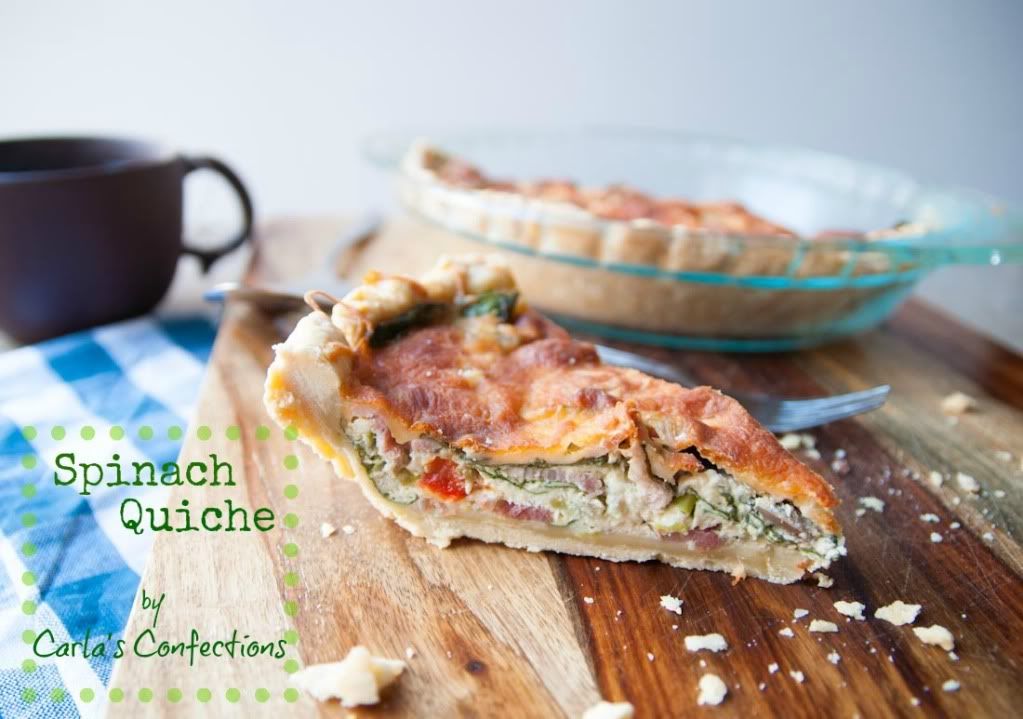 I have some WONDERFUL news to share with you!
One of my recipes has been
featured in an e-Cookbook
, and is available for
FREE download
!
This is *technically* my second recipe being featured in a cookbook, including
Heidi's
Bakes and Treats Recipe Book
, not that I'm counting or anything ;)
I just wanted to share the good news, and tell you to go download the book for FREE! You can always carry a piece of
quiche
me with you.
Yes, it is the picture above that is featured. It is one of my all time favorite breakfasts, and now seeing it makes me want to make another. I will if you do :) You can also find my
quiche recipe
right here on my blog, but if you download the e-Cookbook, you also get tons of other fun recipes too. So it's up to you :D
Hope you all had a wonderful weekend! Ill be back tomorrow with another recipe. But for now, I leave you with a
FREE e-Cookbook
, and my recipe feature. :D