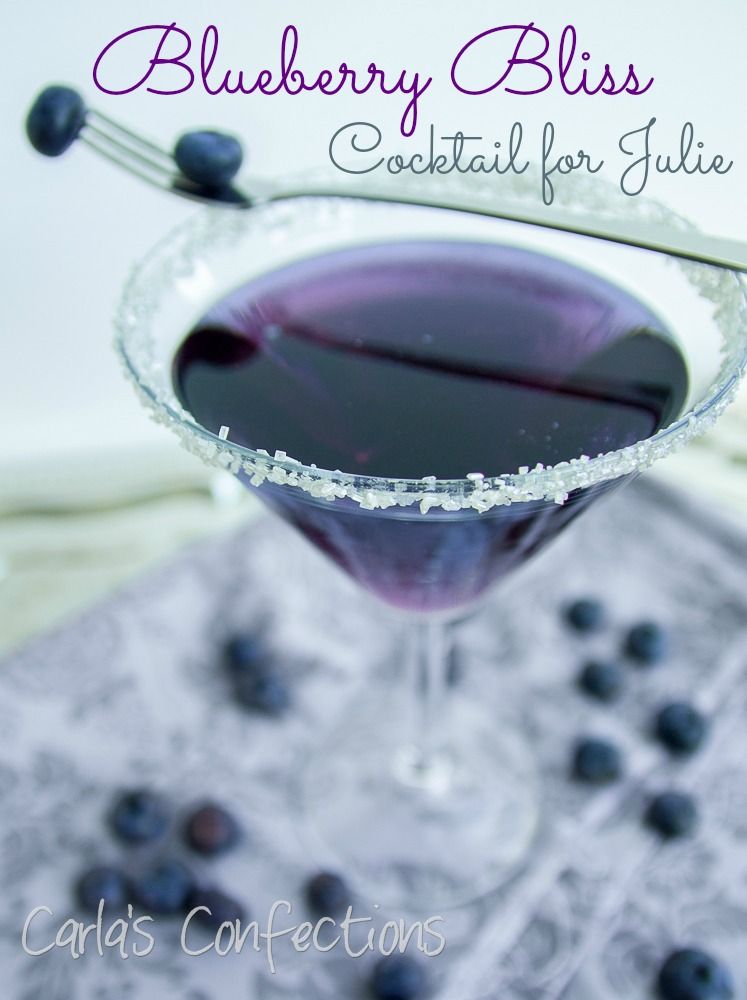 Do you all know
Julie of Table for Two blog
?
If you don't, you really should get to know her. She's, well, fabulous.
And she's getting married at the end of the month (really, no joke), and a few of us bloggers are throwing her a virtual bridal shower today.
So... surprise Julie!!! Happy virtual bridal shower!!!!
When Megan (
Wanna be a Country Cleaver
) asked me if I wanted to be a part of Julie's virtual bridal shower, I quickly jumped at the opportunity, because, as aforementioned, Julie is fabulous.
She is another blogger I met via
Instagram
. I am starting to think
Instagram
is the new dating site, except for making friends. I have met tons of bloggers from there, and Julie and I became fast friends.
We hung out back in September in Portland and basically got fat from eating
ice cream
,
doughnuts
and
biscuits
. A food blogger's heaven, naturally.
I'm pretty sure
I know we would be the best of friends if we lived closer to each other, and I know I would be crashing her wedding as well if I lived on the East Coast.
Julie has such a kind heart (have you seen the
book she sent all the way across the states
to me because I had a hard time finding it?), and she is also TONS of fun to hang out with. I can't wait to hang out with her again in
May
, and again when I come knocking at her door one day in the near future ;)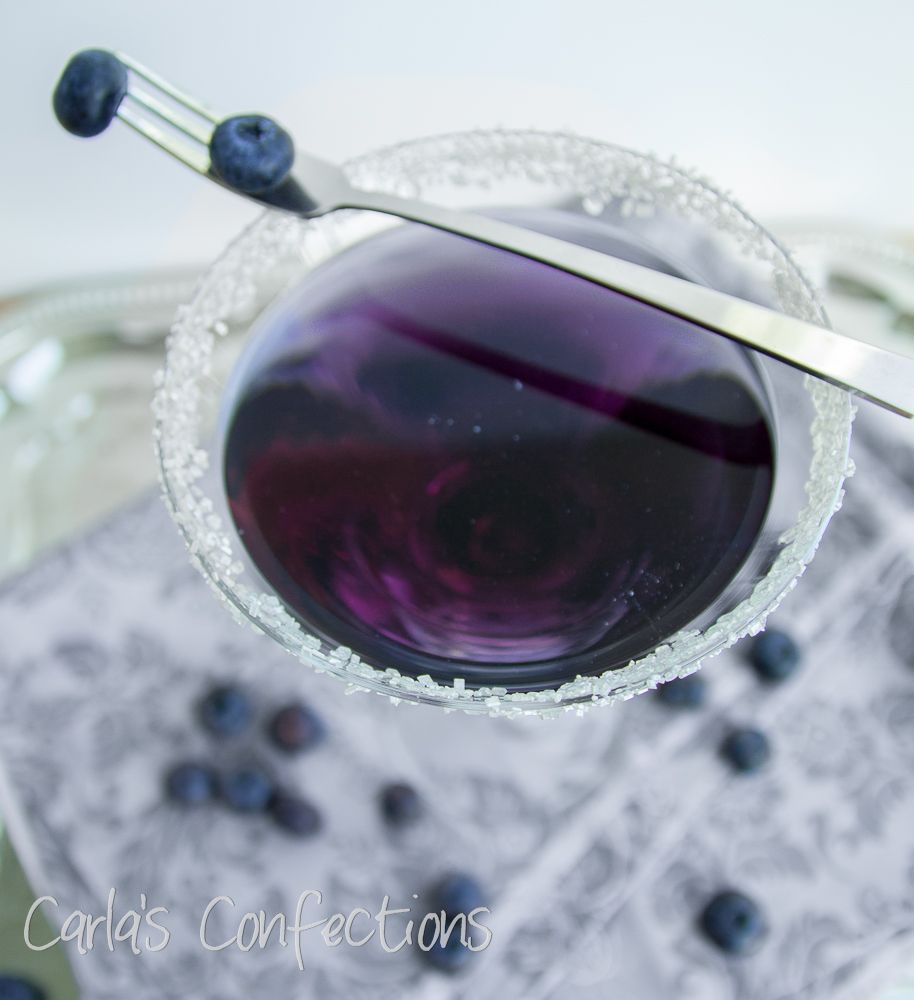 Julie's wedding colors are purple and silver, so I immediately knew I had to make something with these colors for her virtual shower. Knowing how much fun she is, I started channeling my inner Julie, coming up with the type of cocktail she would want served at her bridal shower.
When I think of Julie, the first thought that comes to mind is how strong of a woman she is. This cocktail is also a strong one, so it takes after her. She is also kind hearted and sweet, like blueberries, and this drink is sweetened with blueberry juice. How do blueberries have kind hearts, you ask? I don't know, they just do! So there! And so does Julie! :) And also like Julie, this drink has some sass and sparkle with the addition of champagne and blue curacao, so all in all, this is the cocktail that makes me think of Julie.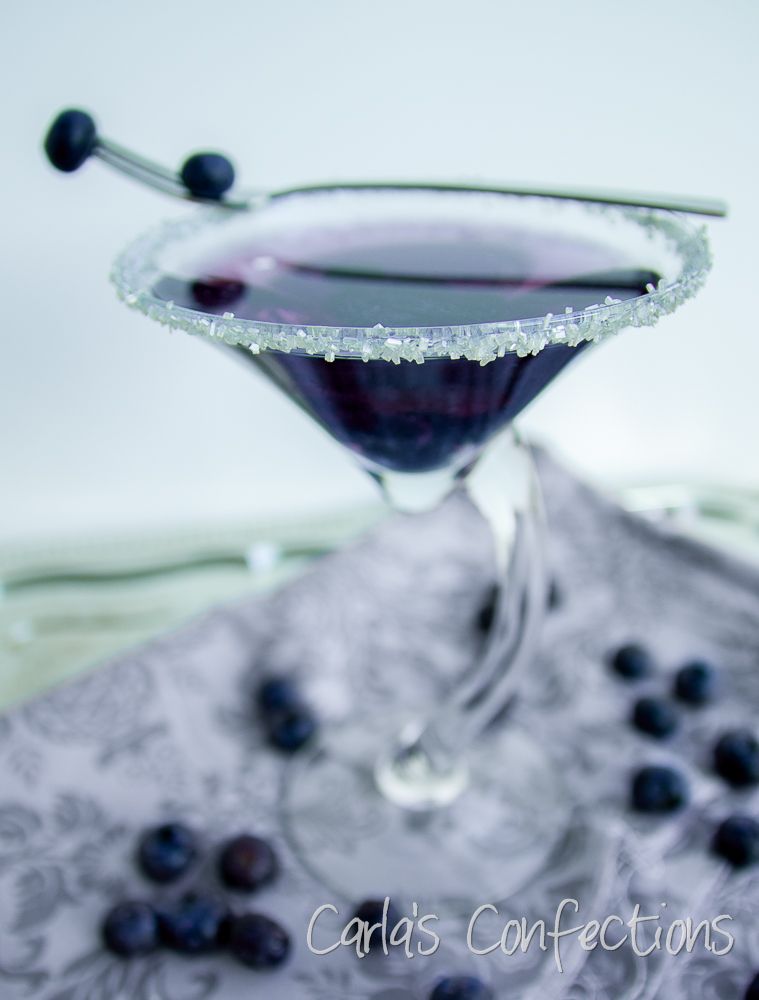 I lined the rim of the martini glass(es) with
silver sugar
, which after getting sploshed around a bit, ended up landing inside the cocktail, giving the purple drink a silver hue and tiny bits of speckles.
Not to fret though, a little silver sugar never hurt anyone.
It might even add a little extra character.
Next time you need a cocktail to serve, how about doing it in honor of Julie, and serve this Blueberry Bliss Cocktail, but in the meantime, join me and the other lovely ladies of the blogosphere, and wish Julie a HAPPY VIRTUAL BRIDAL SHOWER!!!!
Raising a glass to you Julie! Thanks for being so fabulous, and a huge congrats to your wedding and new adventure of being a wife (and welcome to the "W" club!!!)
Make sure to check out what these other lovely ladies are cooking and baking up for the shower :)
Blueberry Bliss Cocktail for Julie
|
Printable Recipe
serves 2-3
ingredients:
1/2 c blueberry juice (I used Ocean Spray)
2-3 Tbsp blue curacao (as much as needed to get desired purple color)
1/2 c Prosecco
1/2 cup vodka
directions:
Wet the rim of martini glass with water and place in bowl filled with silver sugar. Twist to coat rim with silver sugar.
Place blueberry juice and blue curacao in a glass and stir until turns purple. Add more blue curacao if needed to get desired purple.
Add remaining ingredients, and place in shaker with ice and shake and strain into martini glass.
Garnish with blueberries
Enjoy responsibly!
NOTE: This is a very strong cocktail. Feel free to decrease the amount of vodka to desired level.
Carla's Confections original