Super easy and quick berries and mint ice cream that will be refreshing as summer itself and only takes five minutes!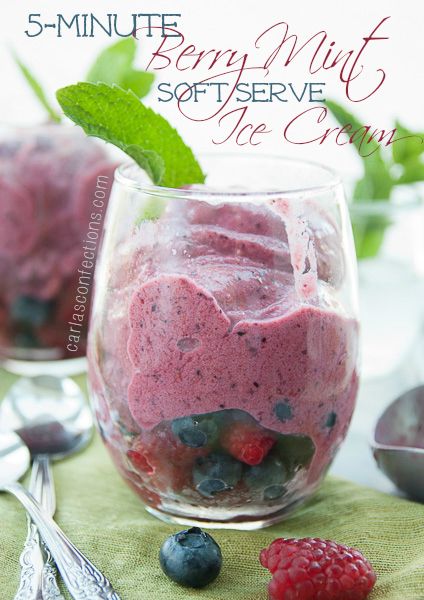 Howdy!
Did you have a good weekend??
We have been spending the week with our sweet little 8 month old niece and I just
cannot
get enough of her!
I made this soft serve ice cream a few weeks back for a dinner party and it goes without saying that it was a huge hit.
And it literally takes five minutes.
Or less.
That gives you extra time to scarf it down.
No waiting five hours until its frozen. Nope. Just five minutes and **sluuuuuuurp**
Or am I the only one who slurps their ice cream?
Aaaaaaanyway, I am sharing this ice cream recipe over at
A Kitchen Addiction
today, so pop on over there and get the recipe. And say hi to sweet Jessica for me :)
Five Minute Soft Serve Berry Mint Ice Cream recipe over at A Kitchen Addiction