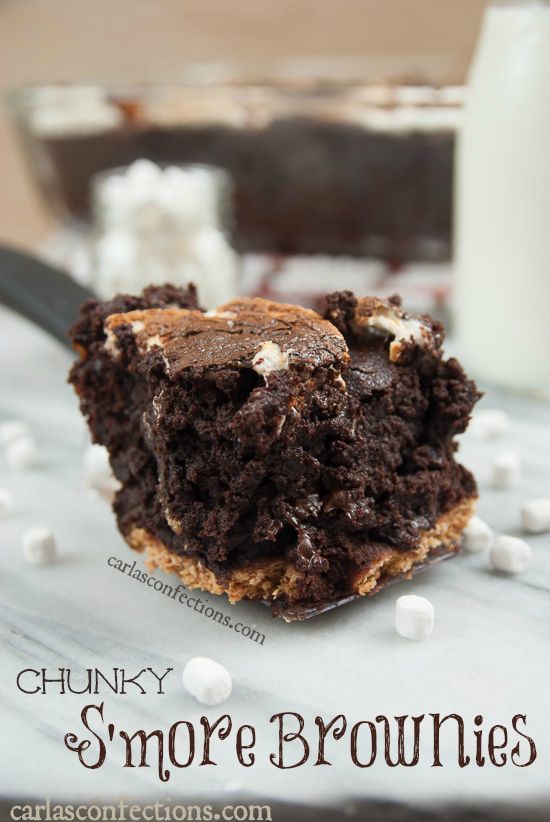 How is it possible that it is the last day of September?! This seriously doesn't even seem possible.
Out with the campfires, shorts and even apples.
In with the pumpkin.
Get ready for that one.
But before we get there, I wanted one last reason to reminisce on summer. Because as much as I am ready for those pumpkin spice lattes and cuddling next to the fire, I am not ready for my pale skin to take center stage.
And I will never be ready to give up s'mores in some form or another.
I just can't get enough s'mores man.
And in addition to all that, September is Childhood Cancer Awareness Month, and OXO reached out to me to participate by making brownies and blogging about them.
Talk about something easy to jump on board with!
OXO
is helping out Childhood Cancer Awareness Month by doing a
Cookies for Kids' Cancer
Campaign and are donating up to $100,000 in 2013 in support of cancer awareness and research. They are also donating 25c for every
item sold with the Cookies for Kids' Cancer logo
on it (see bottom for specific sticker to look out for).
I don't know about you, but I couldn't think of a better reason to go out and buy some great OXO product right now.
And I'll make 2 dozen batches of cookies or brownies for that cause!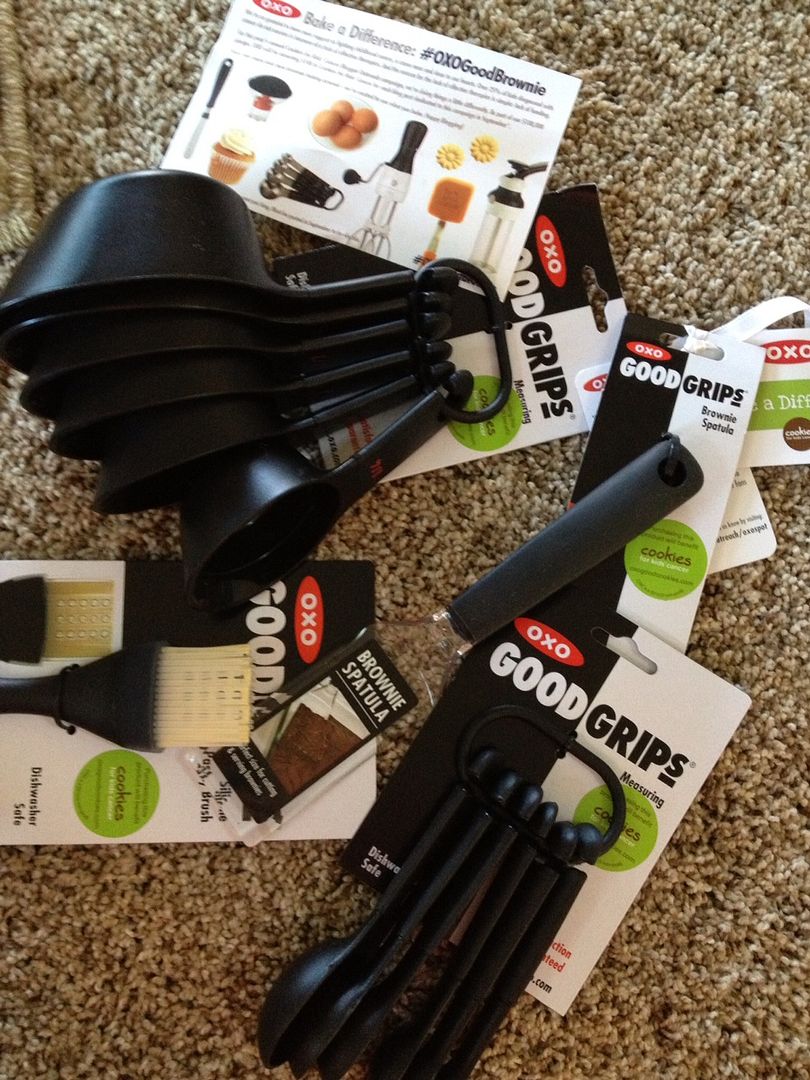 OXO sent me some amazing products too to help with the cause. I am basically in love with everything they sent. My favorite though is the measuring cups. The ends are slightly more pointed rather than being a perfect circle, which helps when dumping ingredients into the stand mixer. For me anyway, it makes much less of a mess, and any less cleanup in the kitchen is the way I like to roll!
I also love the brownie spatula, because it gives you perfect slices every time, and then you serve it using the same tool!
WINNNN!
SO! The brownies! Don't pay attention to the fact that I
almost
burned the marshmallows on top, and focus on those amazing ingredients inside the thick chewy brownies.
I filled them with chocolate chips, because can you really ever have too much chocolate?! And I also wanted extra marshmallow-y flavor, so I put the uber adorable marshmallow bits on the inside.
And then there's also graham crackers on the bottom.
Because YES!
So get out there, get your baking on and support an amazing cause this month!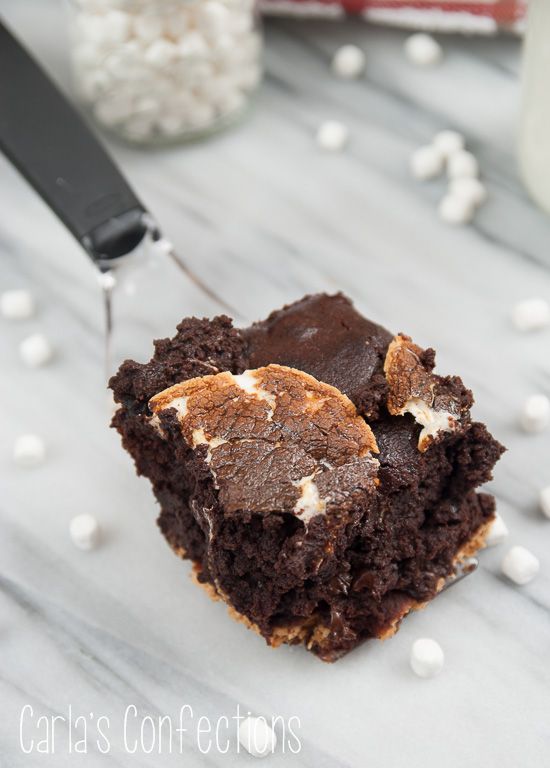 serves 10-12
ingredients:
4 graham cracker squares
4 eggs
1 cup white sugar
1 cup packed brown sugar
1 cup melted butter
1 1/4 cup cocoa powder
1/2 cup flour
2 tsp vanilla extract
1/2 tsp kosher salt
1/2 cup marshmallow bits
3/4 cup semi-sweet chocolate chips
5-6 large marshmallows, cut in half
directions:
Lightly spray a 8x8" casserole dish with non-stick spray and preheat the oven to 300°F. Line the bottom of the dish with the graham cracker squares.
In the bowl of a stand mixer, beat the eggs using the whisk attachment for a couple minutes, until the eggs start to get fluffy. Add in both sugars and beat until well combined.
Beat in the flour, cocoa powder, salt, vanilla and butter and mix until well combined.
Turn off mixer, and using a spatula, stir in the marshmallow bits and chocolate chips.
Pour in the casserole dish, flatten out the top, and bake at least 55 minutes, or until an inserted toothpick comes out almost clean.
Place the halved marshmallows on the top of the brownies, turn oven to broil, and place back in the oven to let marshmallows get golden. Watch carefully and pull out as soon as the marshmallows turn golden. Do not let burn. Should only take a couple minutes.
Allow brownies to cool slightly before slicing and serving.
Brownie base from
Alton Brown
© Carla's Confections 2013