These Whole Wheat Garlic Parmesan Pita Chips are the perfect kick start to the new healthy you of 2014! A lot healthier than potato chips and are utterly delicious when dipped in homemade hummus! And they are easier than you think (the pitas are storebought!).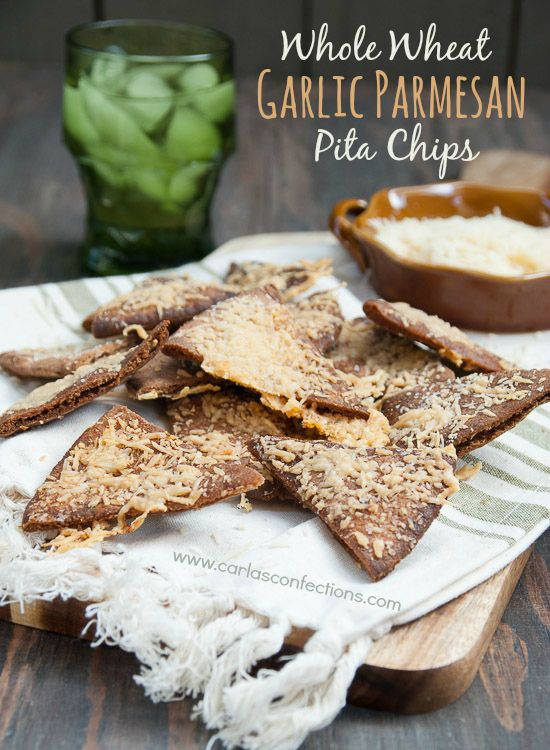 I know we are already almost two weeks into the new year (!!!!!!!), but it is never too late to start fresh right??
And while I will never say "no" to a good cookie or some homemade ice cream, sometimes it just feels right to reach for something on the healthier side to eat. Do you agree?
Since we are all trying to get over that holiday binge eating (or is that just me??), I thought I would start us all out in the new year with a healthy snack.
These
Whole Wheat Garlic Parmesan Pita Chips
are the perfect addition to some
Homemade Garlic Hummus
, or even some
Arugula and Walnut Pesto
. And it's **practically** guilt free. Or at least I like to think so...
You'll find the super easy recipe for these
Pita Chips over at GoodLife Eats
today. Stop on by and say hello :)