Delicious homemade pizza with the amazing flavors of a garlic cream sauce, caramelized red onions, crispy bacon and sauteed spinach. This Caramelized Onion, Spinach and Bacon Pizza will ensure you never buy pizza out again! ;)
Have you missed me? I have sure missed you! It is amazing how quickly time can go and how easily life can get in the way.
I can assure you I am back at it this week, and you certainly don't want to miss out on this recipe!
I am very much a one-flavor-of-pizza kinda girl, and that happens to be
BBQ Chicken Pizza
, because I mean, no explanation needed right?!
But this pizza! Oh man! It is one of my top two pizzas now! It is seriously insane! Looking at the photos now is making me drool and want a big ole bite!
Yeah its that good!
So go check the post out on
GoodLife Eats
and make the pizza tonight. Or for pizza Friday. Or for breakfast Wednesday.
Whatever floats your boat.
If you need me, Ill be in the corner hoarding this pizza.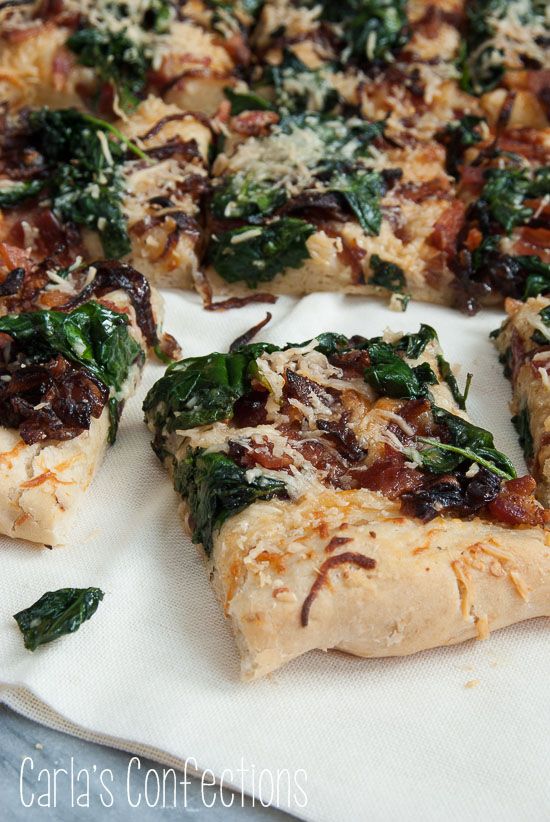 Caramelized Onion, Spinach and Bacon Pizza on GoodLife Eats