Simple and creamy Biscoff Ice Cream that doesn't require an ice cream maker! The addition of mini chocolate chips will send this ice cream over the top!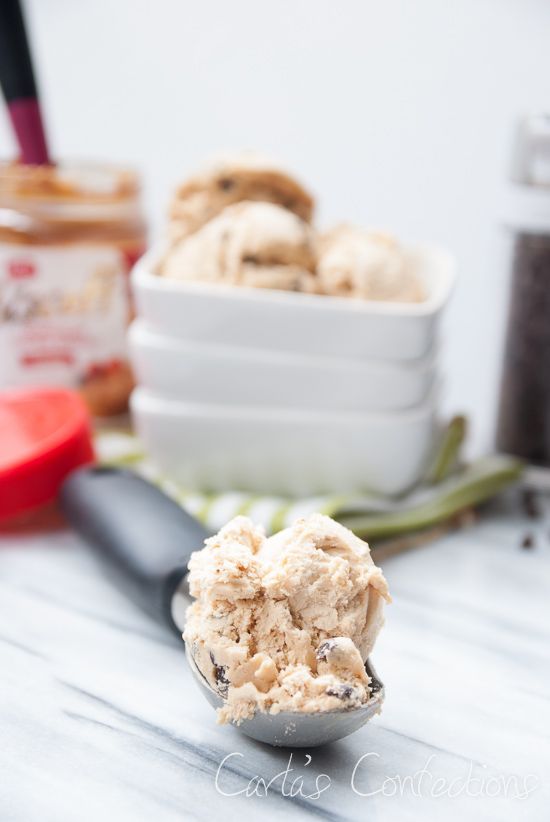 Does it feel like ages since we've last conversed?

That's because it has. Literally I aged since we last spoke.

I turned 27.

Ouch.

I woke up one day and suddenly felt old and like I have to act like an adult. Now how is that fair?!

And yet, as circumstances stand, you would think we are not adults. My husband, afterall, is an animator and - by definition - gets to be a child for the rest of his life.

That and the fact we are living with family **still** since the animation industry is at an all-time low at the moment.

Try as we may, this industry is doing whatever it can to knock us back down on our butts. But we keep standing up again. Because that's all we can do.

Stand up and try again.

Every single time we question if now is the time to move on to a different industry, our amazing Lord tells us otherwise.

Matt will prevail with animation and we will be stronger because of it.

And for now we stay where God has asked us to be, because there is no question that He has placed us here in our hometown of the Biggest Little City Reno, NV for a reason.




....Just thought you might be wondering what these last few months have looked like for us!

It hasnt been easy, but we know there is a greater plan at work. And I can't wait to see where it goes!

In the meantime, let's talk about this ice cream!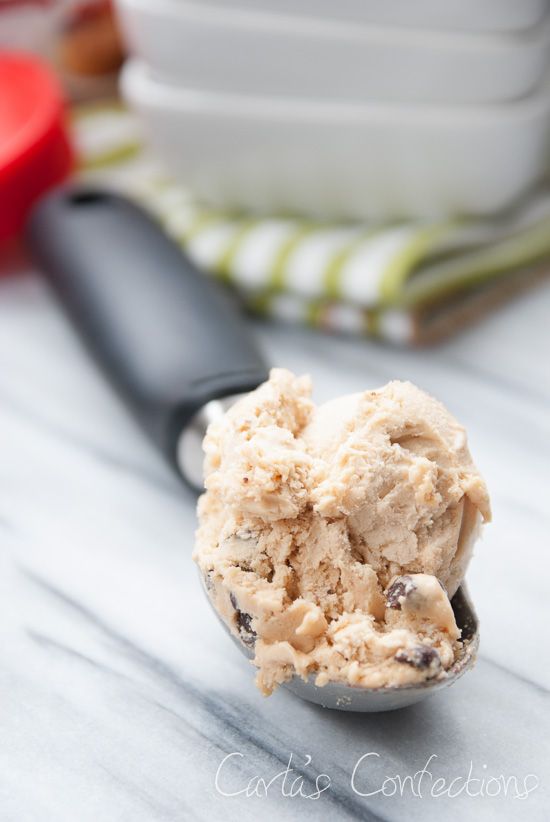 I would be lying if I told you my favorite food to eat was dessert. I know... #foodbloggerfail.
But if you set a plate of chips and dip in front of me right next to a cake, I must say I will go for the chips and dip every time.
Sorry not sorry ;)
But this ice cream may just change my mind when it comes to dessert! It is seriously my favorite ice cream to date! And the best part is that you dont even need an ice cream maker to bring it to life. No churn, and it is so so creamy and to die for! You may just end up eating the entire batch in one sitting.
But I dont recommend that!
OXO
was nice enough to send me some really awesome tools to help me along with the ice cream making for this #IceCreamforOXO campaign. The tools I received were so awesome, and I think my favorite is the
Angled Measuring Cup
. I love that you are able to see exactly where your measurements are even with the liquid in it. And you dont have to squat down to read on the side. #youknowyouvedoneit
I am also kind of in love with that ice cream scoop. It is heavy and has a no-slip grip that will make it easy for any heavy duty ice cream scooping! I know you will love it!
Thank you so much to OXO for sending me these awesome tools and giving me a great reason to make this Biscoff Chocolate Chip Ice Cream!
Biscoff Chocolate Chip Ice Cream
ingredients:
- 1 (16oz) container heavy whipping cream
- 1 (14oz) can sweetened condensed milk
- 1 tsp pure vanilla extract (or the caviar from 1 vanilla bean)
- 1 (14 oz) jar creamy Biscoff spread
- 1 cup mini dark chocolate chips
directions:
1. Using a hand mixer or your stand mixer with the whisk attachment, whip the heavy whipping cream on high speed roughly 5 minutes, until the cream holds stiff peaks.
2. Using a rubber spatula, add in the vanilla and sweetened condensed milk, folding them both in gently to the heavy whipping cream, being careful not to over-mix.
3. Once the mixture is mixed until just combined, transfer to a square or rectangular freezer-proof container and place in freezer for a couple hours.
4. Once it has slightly firmed up, remove from freezer, and if needed allow to thaw very slightly, and mix in the Biscoff and the mini chocolate chips. Return to the container and back in the freezer until it is fully firmed.
I was not compensated monetarily for this post. OXO, however did send me some free product to write a post about ice cream.