Any party that includes these beautiful Shrimp Caprese Skewers and Parmigiano Onion Bread is a party I will be crashing, even if it does have to do with football. The real winners are these appetizers anyway, and they pair perfectly with wine. Football parties no longer need to be beer and tater tots (not that I would complain about those either!)
It's football time again. How did that come around so fast?!

I have to be honest and say that I am really not a football fan, but I will also say I will attend any party that has food and alcohol.

Heck, I would host a party if food and alcohol showed up as guests! #sorrynotsorry

I mean, how fun would it be to have a "classy" football party? Wine and finger food anyone?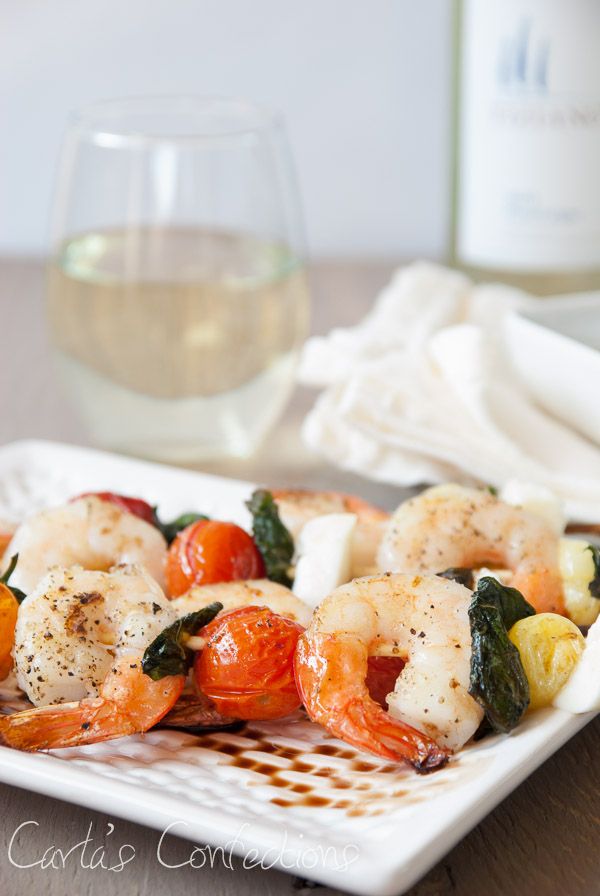 Two things I absolutely love are all things grilled, and all things Caprese. So why not combine the two beautes?! I had never tried Shrimp Caprese, so I challenged myself to do just that.

Goodness, I didn't know Caprese could get any better but oh, yes it does! Adding grilled shrimp is just the perfect addition! And talk about a perfect football party food.

Tiziano's Pinot Grigio pairs amazingly with these Shrimp Caprese Skewers, because the crisp flavor of the sweet citrus brings out the bold flavor of the tomatoes. The wine also pairs nicely with shrimp, so I couldn't go wrong there! You will love this pairing!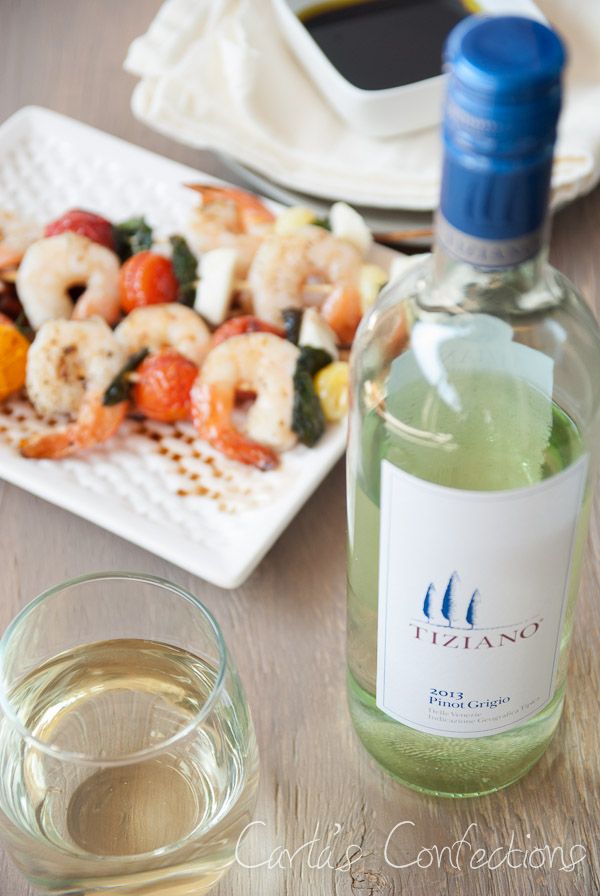 Just sayin', if you want to make these at your football party, you might just have an extra person (read: me) show up at your party.