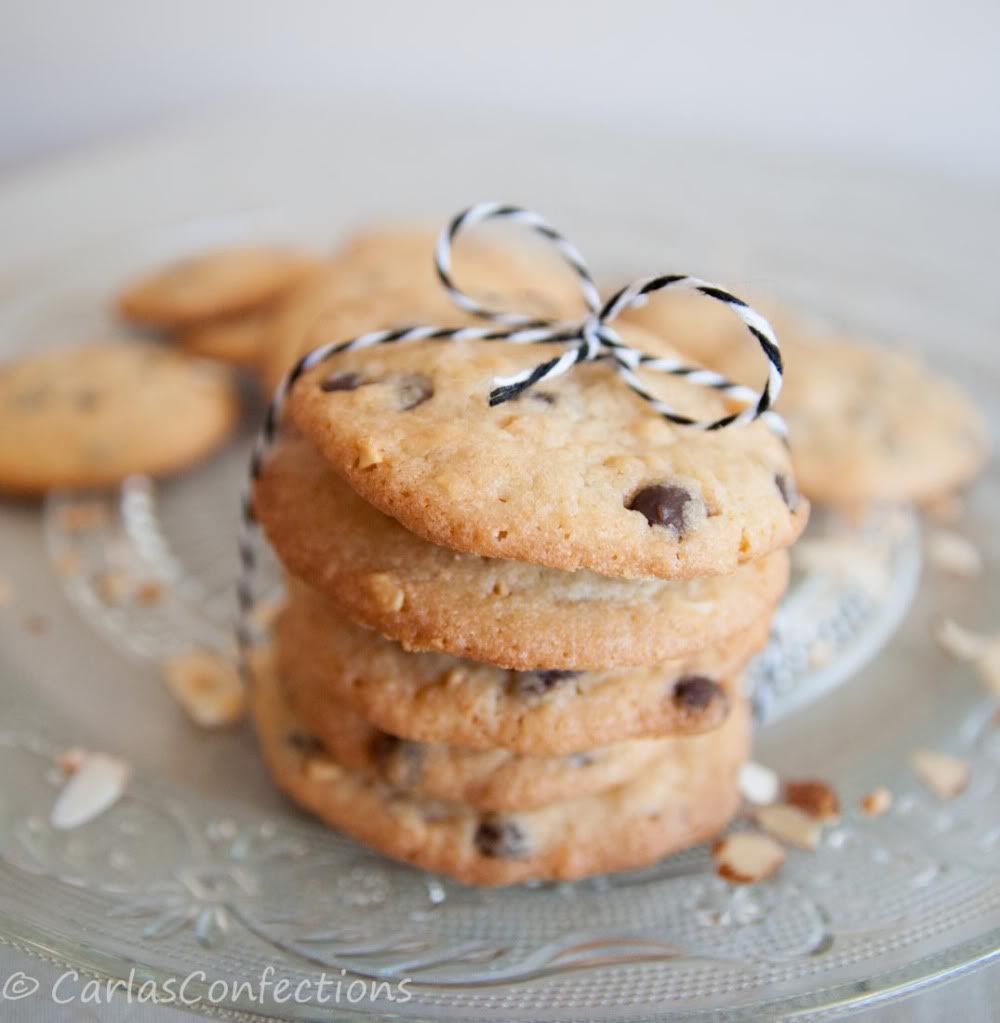 Well, it is officially official. Wait, what? Never mind. Anyway, my husband Matt and I will be moving back to the United States from New Zealand in just over 7 weeks! That's right! We bought our plane tickets home, so it is officially official! :) We are in the process of looking for jobs. We know that it can take a while to get a job, so we are starting early. In case you were curious, Matt is working as an animator for a studio here in Auckland, and his contract is coming to an end. Although we know there is a possibility of renewing, after being here almost two years, we are ready to be back closer to family. We have truly enjoyed our New Zealand experience, but the time has come when we need to move on.
In the midst of getting ready to move home, there is food in this apartment that needs to be used up before moving half way across the world. So that fact, and the fact that I was just really craving cookies, made me want to make some - yep you guessed it - cookies!
I cant really explain where the cookie craving came from, but for goodness sakes, when a girl craves some cookies, shes just gotta have some cookies! Can I get an Amen?!?
I decided to go with a classic Chocolate Chip Cookie recipe, and add to it. As I said, I have ingredients to use up, so I figured what better to go with some chocolate chip cookies than nuts! I mean, come on! The sweet. The salty. The soft and chewy. Need I say more?!? I think not!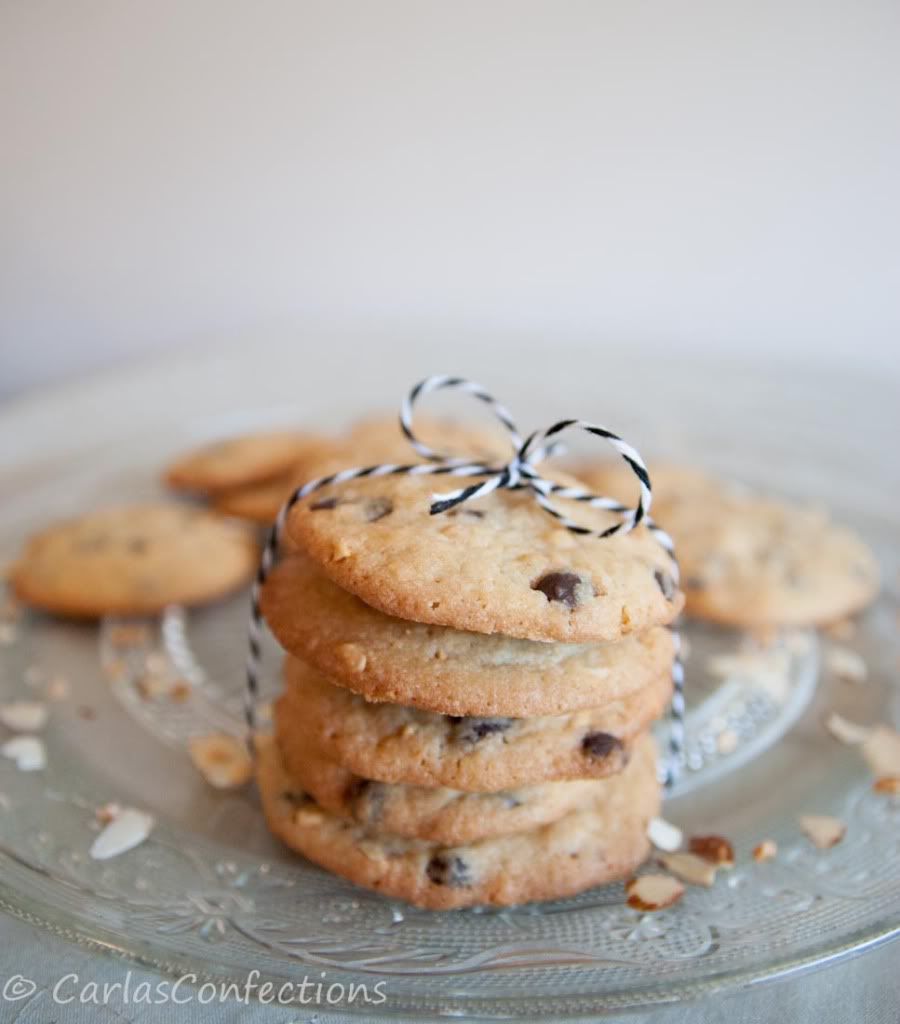 Just look at those beautes! Now I must apologize for not having any process pictures, but my camera battery died right as I was making the dough. Ok, well it may have taken a while for it to die, and yes I should have been prepared for such a disaster, but the point still stands, that my battery was dead. But I charged it up just in time to shoot the end product!
We all know too how completely simple chocolate chip cookies are to make, so I will leave you with the recipe at the end, and you can go home and eat this sweet and salty perfection at your will.
Nutty Chocolate Chip Cookies
|
Printable Recipe
makes about 1.5 dozen
ingredients
:
1 1/8 cup all purpose flour
1/4 tsp baking soda
1/2 cup (1 stick) butter, softened (I used salted butter to bring out more of a salty taste)
1/4 cup granulated sugar
1/2 cup packed brown sugar
1/2 tsp salt (you can use less if you want a less salty flavor)
1 tsp vanilla extract
1 egg
1/2 cup chocolate chips
1/3 cup nuts of choice (I used sliced almonds and chopped peanuts)
sprinkling of sea salt
directions
:
Preheat oven to 350F/180C and line a baking sheet with baking/parchment paper or silpat.
In a small bowl, whisk together flour and baking soda.
With an electric mixer, combine butter and both sugars. Beat until light and fluffy.
Add vanilla, egg and salt. Beat until combined. Slowly add flour mixture and beat until just combined.
Stir in the chocolate chips and nuts.
Drop spoonfuls about 1 tsp, and spread a few inches apart. Sprinkle the tops with sea salt if desired.
Bake 8-10 minutes, until golden around edges.
Adapted from
Martha Stewart