I made these cookies when we were still in Portland for the office Matt was working at.
Let me tell you something.
These are probably the best cookies I have ever eaten!
Ever!
I made 30 for Matt's office, and of course I made some left over for us, and they were gone in the blink of an eye in both places!
I have really started to get into the magic of Biscoff. It is such a great little product and really versatile and goes so well with a lot of stuff. I have even started eating it on my toast in the morning!
This is no paid advertisement for Biscoff, I am just sharing with you how much I have fallen in love with a spread and a little cookie!
If you have never heard of Biscoff, and you live in the USA, click
here
to buy some, because man, you don't want to miss out on this stuff (you can also buy it at most grocery stores).
I have searched online for places to buy this stuff if you are outside of the USA, and I have come up dry. I really am sorry for those who can't taste this amazing stuff. If you can't get this stuff, talk to me, and if there is enough interest, maybe I will do a giveaway for those of you who can't get it easily :)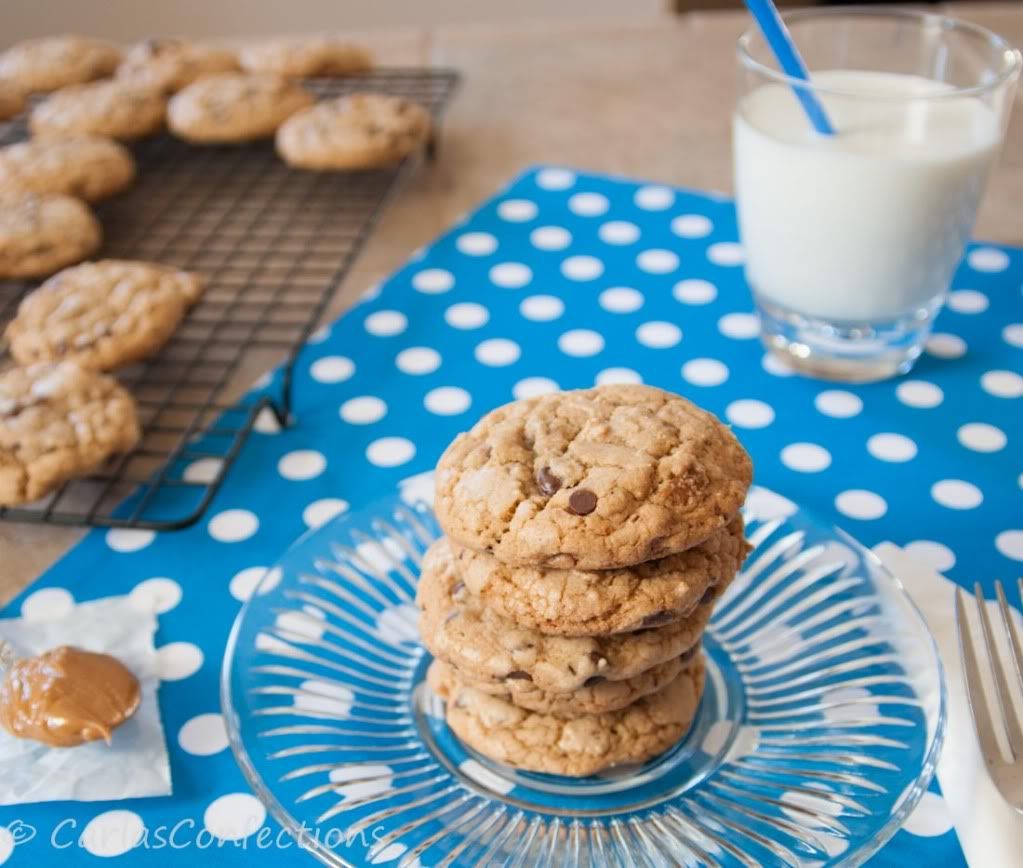 Now back to these cookies!
Labor Day is coming up this weekend. What are you doing for it? I am still not too sure what I am doing, but I know I will be making these cookies again to share with some family and friends. These really are a perfect little dessert to top off some Labor Day BBQin' and soaking up some sun.
Make sure to be popping back over here later this week. I have some more fun Labor Day recipes to share with you guys, but make sure this is one of the recipes you are making! These will be a huge hit, I will promise that!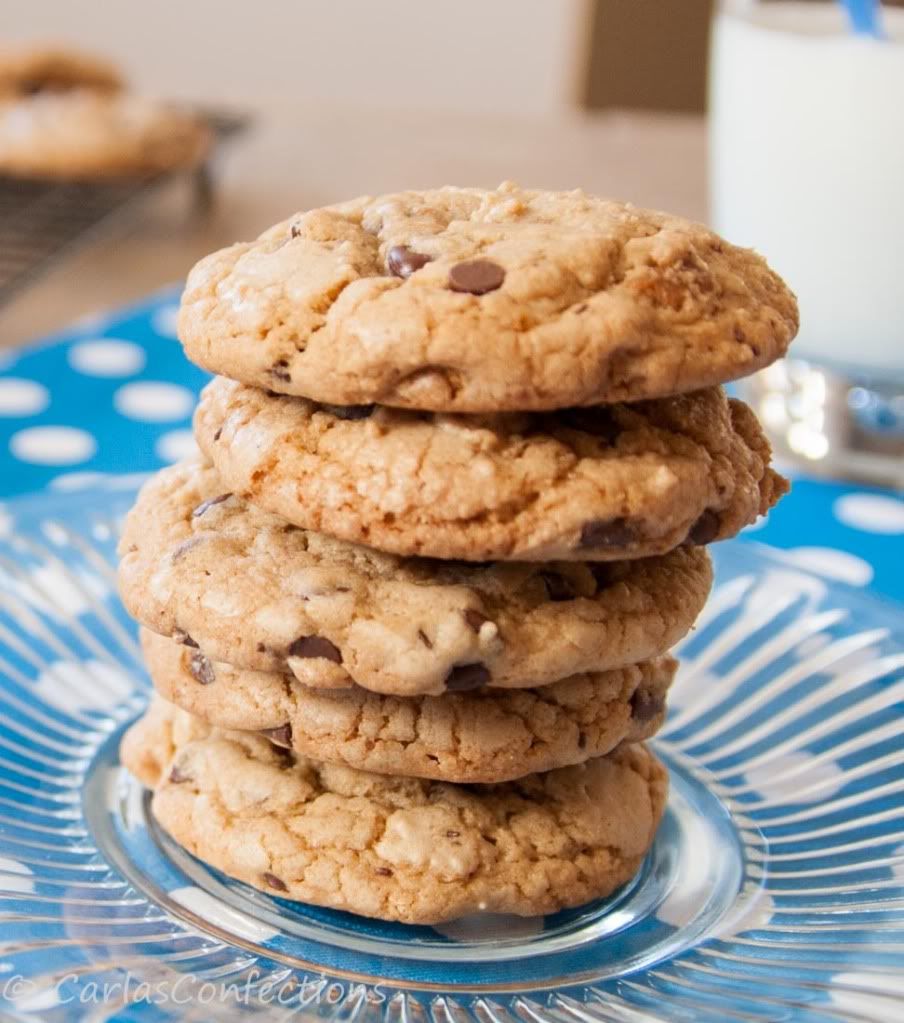 Biscoff Chocolate Chip Cookies
|
Printable Recipe
makes about 45
ingredients:
1/2 c unsalted butter, softened
1/2 c Biscoff spread
1 c packed brown sugar
1/2 c granulated sugar
2 eggs
1 Tbsp vanilla
2 Tbsp maple syrup
2 Tbsp water
2 1/2 c flour
1 1/4 tsp baking soda
1/2 tsp salt
3/4 bag mini chocolate chips (I used dark chocolate)
about 6-7 Biscoff cookies, crushed into smaller pieces
directions:
Preheat oven to 350F/180C. Line a cookie sheet with baking/parchment paper.
In a large bowl, or a stand mixer, beat butter, Biscoff and both sugars until creamy. Scrape sides as needed.
Beat in eggs, one at a time, on low speed.
Add vanilla, syrup, and water.
In another bowl, stir together flour, baking soda and salt.
Slowly add flour mixture to the wet ingredients and mix on low.
Stir in chocolate chips and crushed Biscoff cookies to the mix.
Take a cookie scoop and place rounded balls of dough on a cookie sheet about 1-2" apart.
Bake for 10-12 minutes, until starting to get golden brown around the edges.
Cool on rack before enjoying.
Adapted from
Your Cup of Cake