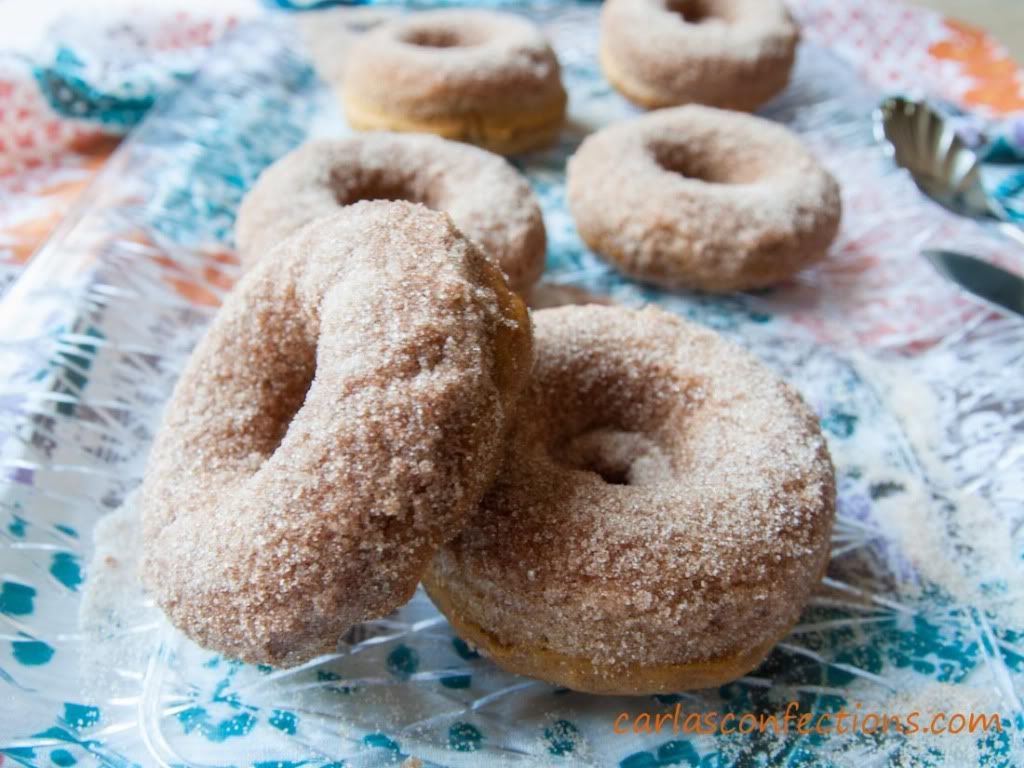 Oh yeah, you knew these ones were coming! Well, it could have been because I told you they were, but you know you wanted them!
I made them late last week, and I made them with a glaze instead of this cinnamon/sugar mixture, and it just wasn't cutting it for me.
Don't get me wrong, donuts are donuts are donuts, and so they were yummy, yummy, yummy.
But these are better, better, BEST!
I tweaked just a couple things from the last time, and that made these a lot more airy rather than super dense. And the sugar over the glaze, it is just what these donuts needed.
You should really go out and buy a donut pan the minute you're done reading this (you know you don't want to miss the whole post...) and pick up some pumpkin puree while you're at Target so you can get home and have these ready for
dinner tonight
breakfast tomorrow (I wont judge if you have some throughout the day though).
Really though. I'm not lying. You want them in your life right now. Be-LIEVE me! You do.
They are pumpkin-tastic!
As for me, I will be eating these until I'm in a stupor and then I'll have a few more just to make myself feel better.
If you are looking for something pumpkin-ny to drink with these lovely donuts, make sure to try my
Homemade Pumpkin Spice Latte
. But really, regular coffee would taste just as good :) And if you're feeling adventurous enough to make your own pumpkin puree, use
my recipe
.
Enjoy these donuts guys. You'll be in heaven. I know I was (still am I think...) ;)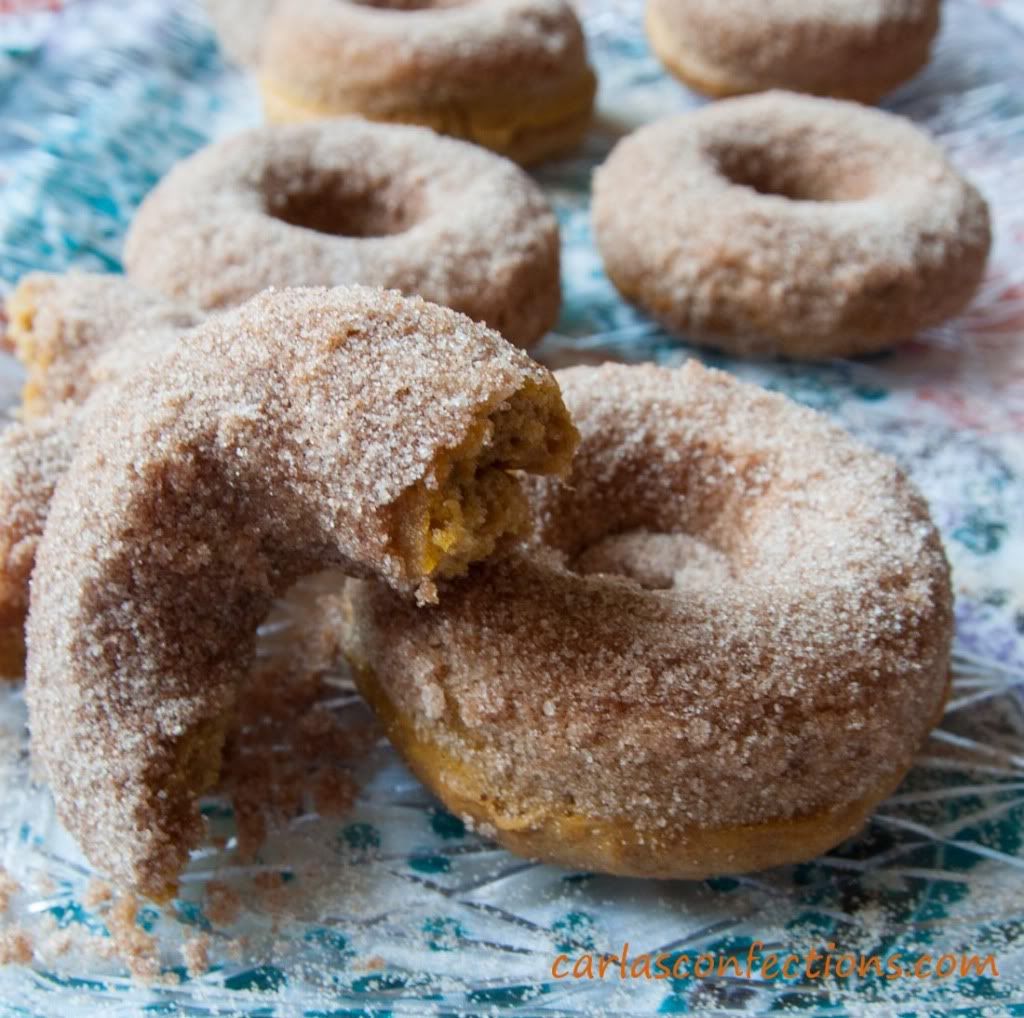 Baked Pumpkin Buttermilk Donuts
|
Printable Recipe
makes about 10 donuts
ingredients:
1 3/4 cup all purpose flour
1/2 tsp baking soda
1/2 tsp salt
1 tsp pumpkin pie spice
1/3 cup vegetable oil
1/2 cup buttermilk
1/2 cup packed brown sugar
1 egg
3/4 cup pumpkin puree, store bought or homemade
1 tsp vanilla (I left this out on accident and it still tasted great!)
for sugar coating:
1 cup granulated sugar
1/2 Tbsp cinnamon
8 Tbsp melted butter
directions:
Preheat oven to 350F/180C, and grease a donut pan.
Pull out two medium sized bowls. In one of the bowls, combine all of the dry ingredients for the donuts minus the brown sugar using a whisk: flour, baking soda, salt and pumpkin pie spice.
In the other bowl, combine all of the wet ingredients plus the brown sugar for the donuts using a whisk: oil, pumpkin puree, buttermilk, vanilla, egg and brown sugar.
Slowly stir the dry ingredient mixture into the wet ingredient mixture using a spoon, being careful not to over mix.
Fill the donut pan with the batter, only filling just scant of the top of the donut crevice. The donuts will rise and you don't want them overrunning too much.
Bake for 10-12 minutes until a skewer or toothpick comes out clean when it is inserted into a thick part of the donut.
Let cool on the cooling rack while you prepare the sugar coating.
In a flat bowl, melt the butter (put in microwave for 15 second intervals until it is melted. Don't over heat)
In another flat bowl, stir together the granulated sugar and cinnamon using a fork.
Once donuts are cooled enough to hold them (they don't have to be fully cooled), dip them into the butter (you want the butter to reach about half way up the donut or more) and immediately put them in the sugar coating mixture. Take some of the coating with your hands and make sure the whole donut is covered.
Return to cooling rack and enjoy right away or the next day.
Recipe adapted from
The Craving Chronicles