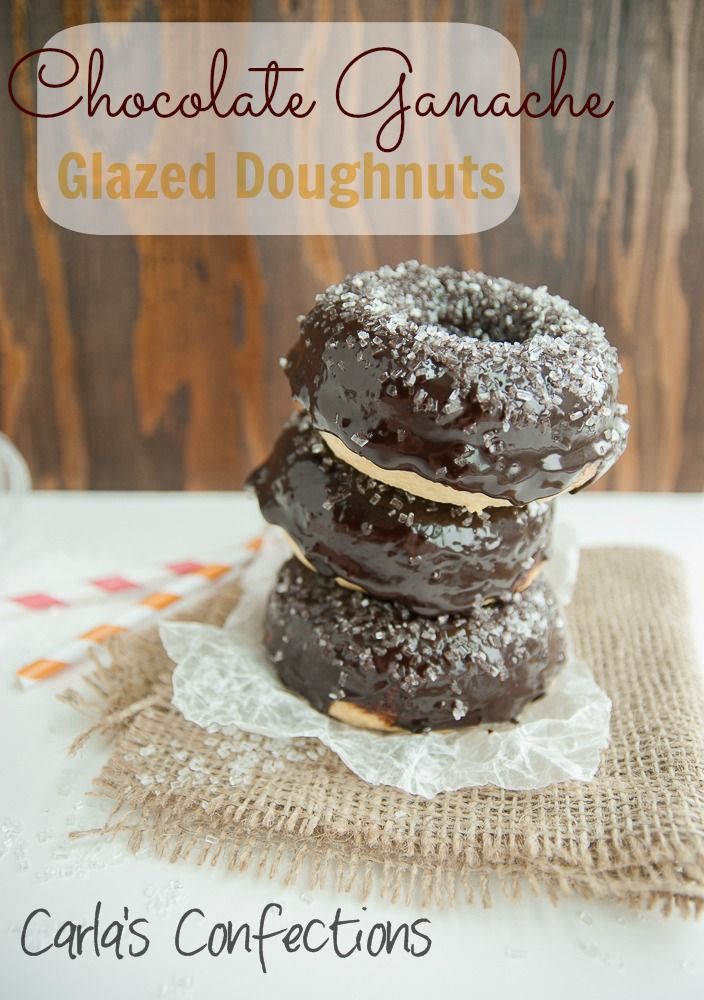 I think every Friday should be declared as "Doughnut Friday"!
Wait. It's Tuesday, not Friday.
But these doughnuts were made on Friday, and I
devoured
enjoyed them on Friday, and therefore, dub Friday's to be Doughnut Fridays.
My father-in-law actually does have Doughnut Friday at work every. single. Friday.
Why don't more work places embrace practices like this?
I think all work places should celebrate their employees by showering them with treats on Fridays, like doughnuts, or drink-o-clock. Just sayin...
Luckily, I'm the boss around these quarters.
Which means...
Every Friday is Doughnut Friday!
And for you, today is Doughnut Tuesday!
Any reason to have doughnuts right?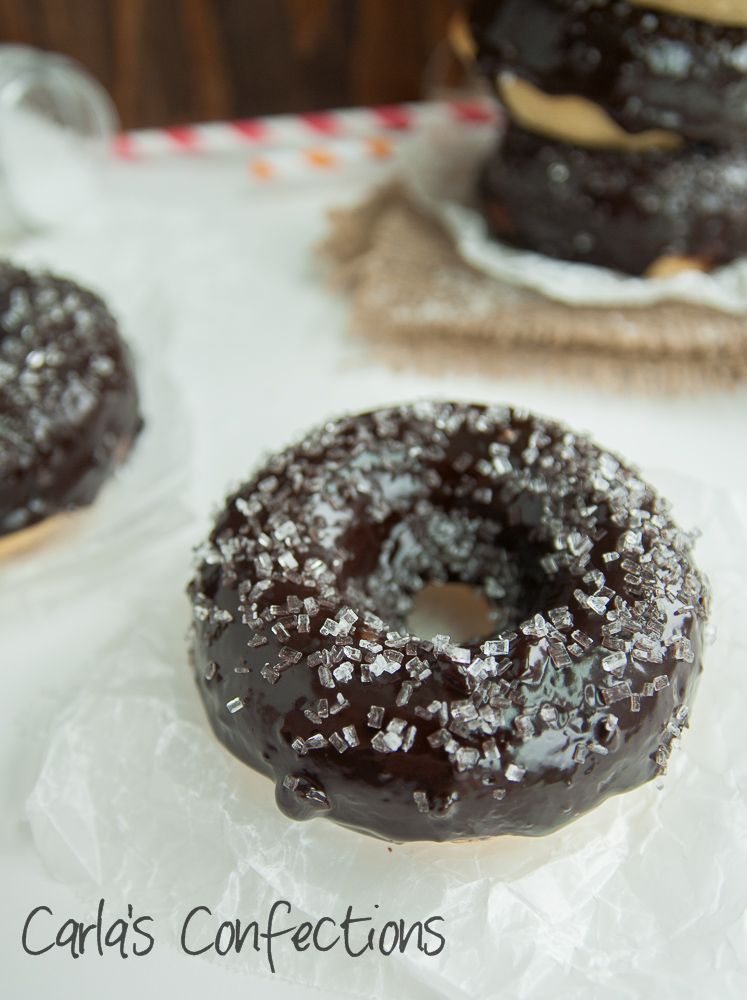 I wanted the ganache to be the star of these doughnuts, so I made a very basic doughnut batter here.
But don't let the basic batter fool you.
These babies are bomb to the diggity.
The batter and the glaze go so perfectly well together. And they aren't sickeningly sweet, because there isn't a whole whack of sugar in the batter. There's none in the ganache, and just a weeeeee little bit sprinkled on top (alright maybe a little more than a wee bit), so you can rest assured you won't be going into a sugar coma over these doughnuts.
Just don't get the words "not unsickeningly sweet" confused with "not good".
I made them on Friday for when my in-laws came into town, and they got the thumbs up from all five of us eating them.
And I might be making them again for this Friday, and continuing my newly declared weekly holiday of Doughnut Friday!
Chocolate Ganache Glazed Doughnuts
|
Printable Recipe
makes approx 1 dozen doughnuts
ingredients:
1 3/4 cup flour
1/4 tsp salt
slightly heaped 1/4 tsp baking soda
pinch of cinnamon
pinch of nutmeg, or a couple grinds of fresh nutmeg
1/2 cup buttermilk
1 egg
scant 1/2 cup sunflower or canola oil
1 tsp vanilla
for ganache:
1/2 cup heavy cream
125 g (4 oz) dark chocolate chips (half of an 8 oz bag)
directions:
Preheat oven to 350F, and spray a doughnut pan well with non-stick spray.
In a medium bowl, whisk together flour, salt, baking soda, cinnamon, nutmeg and sugar. Set aside.
In a small bowl combine buttermilk, egg, oil, and vanilla.
Stir the wet ingredients into the dry ingredients, and stir to just combine. Don't over mix.
Fill the doughnut pan 3/4 full and bake 12-15 minutes, until just starting to get golden.
Remove and let cool.
While the doughnuts are cooling, make ganache by heating the cream in a small sauce pan over medium heat. Remove before it starts boiling, and pour over chocolate setting in a bowl, let sit for a couple minutes, and then stir until chocolate is fully melted, and the ingredients are combined
Dip one side of the doughnut into the ganache, and set on a cooling rack, chocolate side up. Dip the remaining doughnuts, and then sprinkle with pearlized sugar, or other sprinkles of choice.
Enjoy within a couple days.
Carla's Confections original
More Baked Doughnut Recipes Over Here: