With the perfect bites of Apple Pie filling, and crumbles of graham cracker crust mixed in, you will think you are eating warm Apple Pie with ice cream on top. You will want to eat this Apple Pie Ice Cream all year long!
Well we made it to the end of #pieweek! It's hard to believe this is the last day and that we have had three pretty big giveaways this week! Don't forget to check out the other two as well. On Monday we had a great
giveaway from Anolon and Wusthof
, and on
Wednesday, OXO and Le Creuset were kind enough to sponsor a giveaway
. Make sure you check those ones out!
And of course, we wouldn't leave you today without an amazing giveaway! Today we have... wait for it...
KITCHENAID
sponsoring the giveaway! Scroll on to the bottom to get those details!
But don't leave me hanging without at least checking out this amazing Apple Pie Ice Cream recipe!!!
You guys.
Seriously.
Like really seriously.
This ice cream.
It tastes JUST like warm apple pie with a dallop of french vanilla ice cream on top.
I mean.
Does it get better than that?!
Just picture yourself right now with this ice cream. Homemade vanilla ice cream, slices of sugar coated, butter roasted apples and chunks of cinnamon-y, nutmeg-y graham cracker-y crust all in one bite.
And then the next bite too.
And the next.
Do you see it? Can you **almost** taste it?!
I hope you can. And I hope you make it, because, my friends, you will not want to miss out on this.
I garnished mine with graham crackers, but you can garnish yours with more of the crust crumbles or even warm carmel drizzle.

Mmmm, I need to excuse myself for a minute to go get some ice cream.

...

Yeah. It's that good.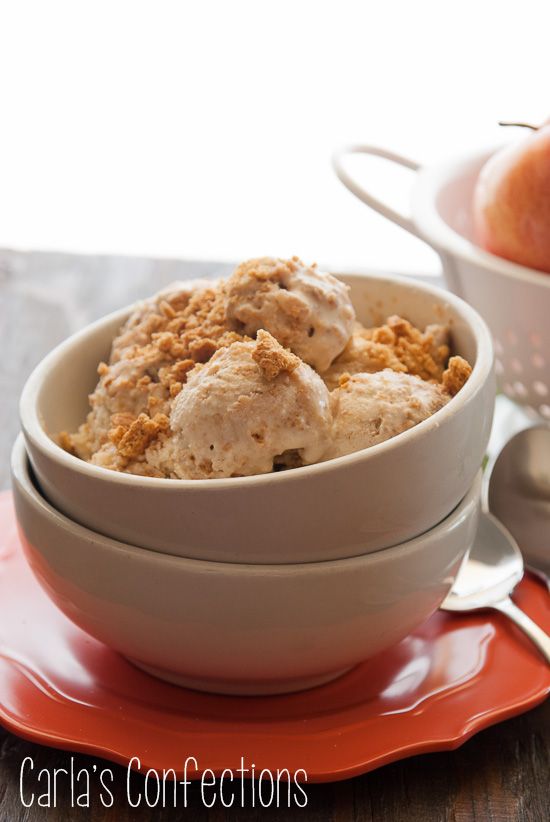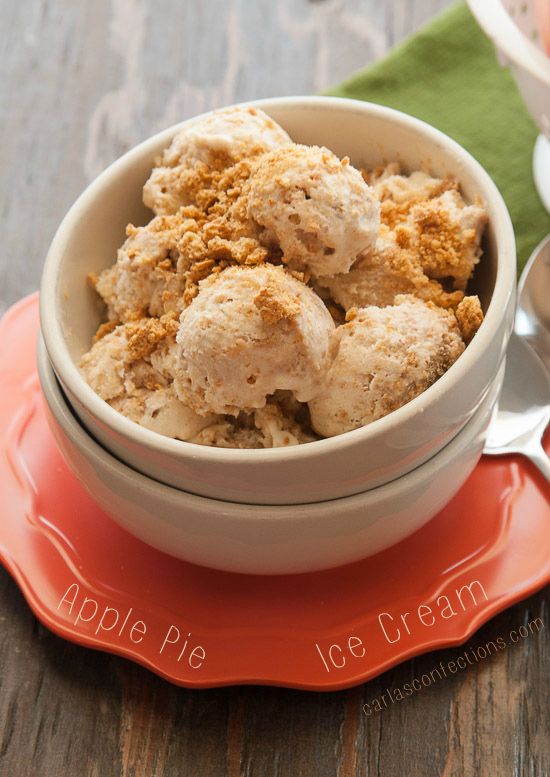 Apple Pie Ice Cream
|
Printable Recipe
serves 4-6
ingredients:
for the apples:
-2 gala apples, peeled, cored and sliced into bite sized pieces
-2 Tbsp butter
-4 Tbsp brown sugar
for the crust crumbles
-6 graham cracker rectangles, roughly broken into different sized crumbles
-1/2 cup brown sugar
-1 tsp ground cinnamon
-1/8 tsp ground nutmeg or a few grinds of fresh nutmeg
-1/4 cup melted butter
for the ice cream:
-1 cup heavy cream
-1 (14 oz) can sweetened condensed milk
-1/2 tsp vanilla extract
-2 sticks cinnamon (will remove before eating)
-1 recipe roasted apples (above)
-1 recipe crust crumbles (above)
directios:
1. Start by making the ice cream. In the bowl of a stand mixer with the whisk attachment, beat the heavy cream on high speed until stiff peaks form, about 3-5 minutes.
2. Take the bowl off the stand mixer, and using a rubber spatula, fold in the can of sweetened condensed milk and vanilla extract, until fully combined. To fold this in, scoop on the bottom in the middle, and fold it out to the right (or left) on top of itself. You dont want to stir, otherwise the cream will lose its volume.
3. Line a freezer proof dish (I used a casserole dish, but bread pans work great too) with parchment paper, and pour in the ice cream mixture and drop in the two cinnamon sticks to lightly flavor the ice cream at this stage. Freeze for 2 hours, while you make the remaining parts of the ice cream.
4. For the apples, once they are peeled and sliced, add them into a small saucepan over medium heat with the 2 Tbsp butter and 4 Tbsp brown sugar. Stir occasionally, cooking about 10 minutes, until juices are starting to release from the apples and your kitchen begins to smell heavily of apples. Remove and let cool completely.
5. For the crust crumbles, if you havent already, break up the graham crackers into various sized chunks using your hand or meat tenderizer. In a bowl, mix the graham crumbles with the 1/2 cup brown sugar, cinnamon, nutmeg and 1/4 cup melted butter. Stir together lightly, allowing there to be some giant crumbs as well as smaller crumbs.
6. After freezing for 2 hours, remove the ice cream mixture from the freezer, remove the 2 cinnamon sticks, and stir in the apples and crust crumbles (you may reserve some crust to garnish if desired), mixing well and returning to the freezer to freeze fully.
7. Serve with more crust, graham cracker crumbles, or warm caramel dip on top.
© Carla's Confections 2013
- 1 winner total:

Kitchen Aid (13 cup food processor with exactslice system)

-Enter via the Promosimple Widget below, following the prompts and answering any questions as a comment on the blog post.

-Winners will be chosen via Random.org and emailed. The winners will have 48 hours to respond, or a new winner will be chosen.

-Giveaway open to USA only. Sorry international friends.

Disclaimer: Kitchenaid is sponsoring this giveaway. I did not receive any compensation for this post.